DEVI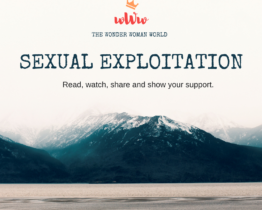 (A film made by CurleyStreet Media (Creator), in partnership with iPartner India (Producer) and APSA India)
Today, I would like you to meet Devi (name changed to protect her identity).
As she gently runs a comb through a little girl's hair, she gazes into the distance with misty eyes. Memories of her daughter's playfulness come rushing back to her. This is Devi, a soft-spoken warrior who escaped years of abuse and sexual exploitation by people she trusted and called family. After losing her mother at a very young age. Devi took charge of caring for her younger siblings and was taken to live with her uncle and aunt. She recalls the happiness and sense of security she felt surrounded by those she called her own. Until, literally overnight, it became a living hell. Now in a safe space, surrounded by people who love and care for her, she has found courage within herself – to reclaim her own life, and enrich those of others like her. "Only I know what I have gone through. I decided to tell my story, so that I could help others."
Read, watch, share and show your support. It's the least we can do.
About the series and its creators: CurleyStreet Media is a creative film production company focused on candid and emotional storytelling. Founded in 2012, by Pavitra Chalam, CurleyStreet is known for independent films on real and complex content ranging from human rights to art.
CurleyStreet (Creator) partnered with U.K based charity iPartner (Producer) and APSA (The Association for Promoting Social Action), to share the stories of three young women who went from being victims to survivors of sexual exploitation, with the hope of reaching out to others in need of help. 
You can follow CurleyStreet Media's work here