Playing On A Level Field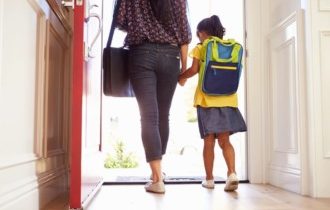 As children we've been in awe of our parents' skills and sometimes intimidated too. Even if they had the intention of passing on that skill to us, quite a few would remember the pressure we were under. Recently an artist told me how she fears showing her paintings to her father who is an accomplished artist himself. I distinctly remember the mess I was when my father tried to teach me how to play the harmonium. The eight-year-old me fumbled and stumbled and finally gave up; never to pick it up again. I often see the same emotions floating on my daughter's face when she looks at me apprehensively while I go through her writing assignments. I try my best to keep a poker face and measure my words carefully when I critique but I know it's not easy on her; on either of us actually.
The biggest reason behind this trepidation is that kids perceive us as experts in the field and as adults we might be oblivious to the level of our children. Pitching an 'expert' against a 'novice' can end up in a disaster. If the playing field was level imagine how different the dynamics would be!
I don't have to imagine any longer because now I know. My daughter was itching to try baking and my skills around the oven were next to none. With the pandemic restrictions in place this offered an outlet to dissipate the energy that a twelve-year-old had been accumulating over the past one year. I decided to set my fears aside to pair up with her in sifting the flour, working out the chemistry behind baking soda and powder, soaking and reveling in the citrus zest and cinnamon.
While baking happened by design, learning art didn't. One thing just followed another and both of us ended up taking art classes simultaneously. These are two very different activities but they have both given me similar insights.
We are in it together all the way. Right from planning to anticipating the results; from making mistakes to laughing at them; from struggling to troubleshoot to relishing the output.
Facing our fears and vulnerability. She sees the gore sans my glory. It couldn't get any more real than this.
No more pontification. I can no longer preach on dealing with failure. I have to practice every word of it. That can get frustrating but is also oddly humbling.
Our outlook towards each other is changing. She sees me as more human and my expectations of her are well within the realistic realms. No more raising our voices, no walking out in a huff and no more slammed doors.
Dismantling the mantle of motherhood as we reach out to each other for suggestions and help.
And finally,
Learning a new skill which of course was the original plan but can still be counted as an incentive.
I strongly endorse it considering the gratification I am getting and also since I don't hear my daughter complaining either. While it's a good idea to pass on our skills to our children, it is even more rewarding to pick some with her. Of late have you done something similar? Do share your experiences.