The Food On My Plate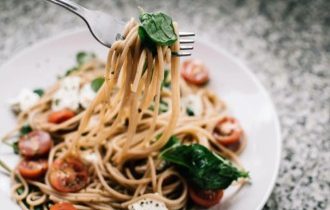 In the frenzied world of food fads and diet plans that we live in, the wisest words that have stayed with me, almost like a talisman, are— Eat local. Eat seasonal. When I moved to Mumbai and explored the traditional foods, I included more millets as a substitute for my staple wheat, ditched my beloved basmati rice for the local variety and such smaller changes. Every winter I crave for the winter veggies like turnip and cauliflower. Even though cauliflower may be available the whole year round, I can't bring myself to eat it just the way I can't eat melons in monsoons. In my mind it's entrenched as a summery fruit and I can still hear the joy in my father's voice when he would say, "The hotter it gets, the sweeter they will taste."
When we moved to Hong Kong I was flummoxed. The colours and the varieties of fruits on display sent my fruitarian heart in a tizzy. Strawberries from Korea jostled with their counterparts from far off Australia and New Zealand. Mandarins from Taiwan competed for my attention with California Sunkist oranges. I was told Hong Kong is a world city so it tries to cater to the tastes of its citizens. That was all fine and while I enjoyed the bounties on offer that came at a cost naturally, I scouted around for local produce. There wasn't much and except a few vegetables almost everything is imported. Google said there are 2400 farms with some 4000 odd farmers and workers on the fringes of Hong Kong. In the past decade active farmland has significantly shrunken and the local produce has fallen by 60%.
With that knowledge, my 'eat local' mantra went for a toss making me look towards the crunchy colourful sweet peppers and the juicy zucchini. I am adapting to the new platter, trying to make them my own but when the subzi mandis back home flood with luscious red carrots and the mighty greens, my soul craves for Gajar halwa and sarson da saag. This time of the year, many Punjabi households churn out the winter special vegetable pickle. Looking at their Facebook pictures I can almost smell and feel its sweet and tangy taste.
I have become acutely mindful of the food that we eat now or as children. My family has no connection with agriculture and I've never had the inclination to soil my hands to grow anything. At best my grandparents and the generations before them were landowners which changed when Partition forced them to leave their land and move. While growing up, I used to hear the words Khareef and Rabi on Krishi Darshan as we waited for our favorite serials on Doordarshan. Or every time we had unseasonal rains, my father would shake his head and say faslo ka nuksan ho jaayega.
Food and agriculture have always been a part of Indian culture. We associate it with changing seasons, our moods, our festivals, our very existence. Its part of our DNA which is probably the reason we are overlooking it. There is no other explanation as to why we have ignored our farmers or their peaceful protests all these days.
While you cluck and debate about what happened in Delhi over mouthfuls of Gajar ka halwa or reach out for that shalgam gobi ka achaar, have a good look at your plates. The cravings that I have sitting far away from home may just become a permanent reality for all of us if we don't support our farmers today. I reiterate that we cannot distance ourselves by calling them farmer protests. They are a clarion call to the entire nation for OUR right to choose the food that we grow and eat.