Rock that Rocking Chair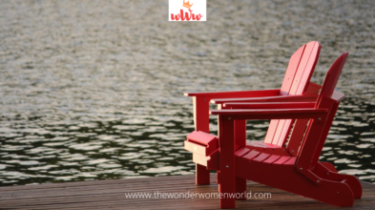 Five pointers for a wonderful retired life
For someone who doesn't know her off side from the on side, Dhoni's retirement generated quite some curiosity and emotions in me. He has an inimitable style that reflected in the video that he shared while declaring his retirement. Anybody else in his place would have chosen to celebrate his victories in his swan song but the video begins with a picture from his first ODI where he got out cheaply and ends with his runout in the 2019 WC. There's one where he got out for a duck (2007 WC) and then there are pictures of his photos being burnt by miffed fans. He didn't cherry pick his achievements, and there are many, but chose to showcase his journey as it happened.
To add to it was his choice of the song that played in the background – main pal do pal ka shayar hu. This man has his concepts in place. He knows how fickle success is and how short the public memory is. He has chosen not to delude himself. The clinical sangfroid that brought him success on the field will take care of him off it too.
There's a lot we can learn from this man but today I choose to talk about retiring and making those years count. Yesterday was World Senior Citizen's Day so somehow it made perfect sense to me. With better life expectancy, retirement is no longer the end of the road. Two decades ago, sixty was 'old' but not any longer. This should be good news but quite often I come across retired people who seem to have lost their spirit. That's because even if we may have added years to life, a lot of us haven't figured out how to put back life in those years.
Retire comes from French and means 'withdraw' or 'tear away'… ouch… it sounds a little cruel but retirement hits badly especially the ones who refuse to see the writing on the wall. Often people consider their job as an extension of their persona. With the job gone, the people and the perks disappear too and so does the person's self-confidence. That rocking chair doesn't seem so rocking any more as they become cranky and withdrawn.
The grumpy exterior often hides more than it reveals. There is a sense of worthlessness that just pulls them into the pit. Without the daily motivation of getting ready for work, they stop making an effort to look and dress better. With no fixed routine, the schedule for meals and chores goes haywire. Life, as they've known it, slips out of their hands.
When I must have been fourteen, I remember sticking a quote in my father's office briefcase that read- Keep in mind, that your job was just a section of your life and not the entire pizza. I don't know how much good it did to him but it often comes back to me. Having given it enough thought here are some pointers for those who are still a little away from hanging their boots:
Connect with your family.
Take this opportunity to reconnect with your family. In the humdrum of life they are often ignored. If your grandchildren are around that's an icing on the cake. The little ones understand the value of your time and love. Try spending time with them and you wouldn't remember what worthlessness feels like. They put the 'grand' back in grandparents. No that does NOT mean that you have to babysit them.
Nowadays often with the children being too far, you may not want to give up on your freedom. Look around for community living options and settle for one that meets your specifications. Hindi movies have given a bad rep to the old age homes. About time we change that.
Plan ahead… way way ahead of the D day.
Apart from financial planning, make an effort to build your own world outside the professional one. Seek like-minded people. Engage in conversations and if someone clicks, go that extra mile to stay connected with them.
Get attached to a worthy cause
There are enough and more around. There are a lot people who may benefit from the time you give them. Make that count. It's a win win situation. You feel needed and important and that does wonders to the flagging self-esteem.
Recognise, develop and cultivate hobbies
Do that TODAY rather than waiting for retirement.
Do not stare at that closed door of your office. It had a purpose in your life which it has fulfilled. Just turn around and you'll realize that retirement was actually what you had imagined and more.