TAKE YOUR CHANCES; DANCE MORE DANCES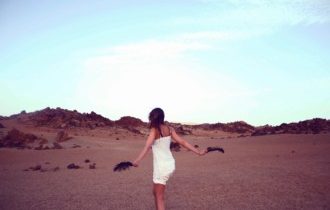 Dancing has been an integral part of my life for as long as I can remember; the journey began with me twirling to the songs that would play endlessly on the radio at home, and I've only ever gotten more and more mesmerised by this art form.
I'd joined Kathak classes in 4th grade and sooner than I realised, that hour of the week had become one that I would restlessly look forward to. More so than the discipline and determination that I've acquired; I've learnt how to express myself, how to build a magical story around the most mundane things and make the audience discover the same fascination in the tale being told through my dance.
It's difficult to express a feeling so extraordinary in simple words, because the electric feeling of stepping onto stage under the blinding lights; finally feeling the countless hours of labouring come to fruition; is unparalleled and can't be empathised with.
A pivotal moment in my tenure of learning Kathak was a competition I participated in three years ago. It was my first solo performance on a stage and suffice to say, I was beyond nervous, worried about a million things that could go wrong. I repeated my choreography in my head over and over while waiting for my turn, dabbing my clammy hands with a tissue to prevent the alta from smudging. I tried not to pay attention to the participants who were coming off the stage into the wings – radiant smiles emanating pride adorning their faces. I stepped onto the stage with a deep breath, telling myself that I'd be exiting after my performance with the same ecstatic grin; and I did. I might not have won a prize in that competition and my performance wasn't flawless, but the feeling of content that washed over me when I stepped off the stage was exceptional.
The feeling of dancing on a stage, connecting with people I would've never gotten a chance to meet otherwise is one of pure joy.
Recently, as a member of 'Mudraa' – the dance club of my school – I was supposed to perform a retro western dance in 'Stagekraft' a large scale inter-school competition. Having only bare minimum experience in western style dances I was slightly concerned about how I'd be able to perfect the routine. However, on the day before the event, when we performed our piece in front of our teacher in-charge after two long weeks of relentless practice, the only advice she had for all of us was to enjoy the dance – a suggestion that, I have come to realise, forms the backbone of any performance.