FEEL THE THUNDER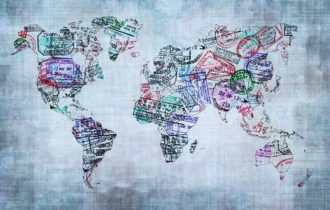 A vivid memories etched in my heart.
One rainy July morning eons ago
when the sky had surrendered
to the grey sheets and thunder.
We were in our classrooms and it was getting pitch dark
The geography teacher unmoved by the romance playing outside
Immersed herself into the maps and globe.
Losing interest in the map boundaries and the globe
I was falling in love with the grey heavens above
The classroom slowly filled itself up with the my favourite fragrance.
The class looked so wonderfully darker that day ,
a little different in shade and mood from everyday
As the wet whiffs , the unabashed breeze
Kissed my young face.
The dewy petrichor absorbed me slowly
The teacher, my classmates slowly disappeared
and the swaying eucalyptus trees outside my window and the grey heavens above
called out my name , once more and yet again..
How did they know my name ?
I smilingly wondered !
As I dreamily gaped outside the window
A chalk came flying at me
hitting the right side of my head
Breaking my reverie !
Sigh! on such monsoon days like these
When my kids are off to school
Sipping my tea I surrender to Zeus
and wish and wonder if my kids too
are gaping outside their windows and falling in love with the calming pelting outside..!