INTEGROW ONLINE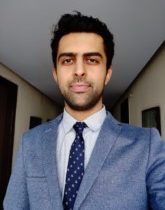 Integrow is a school with a newly developed learning system that helps build multiple intelligences and aptitudes through interactive learning. Learning at Integrow is fun, personalised and flexible, taking into account your child's interests and curiosity.
To promote safety and to provide access to curiosity driven learning and intellectual engagement for children in their homes, Integrow school is now moving its classes online.
In our online classes students can interact with the teacher and other students that are joining in from different geographical locations, facilitating social interaction, group learning and peer-to-peer learning. Children will get to explore a diverse syllabus and realise fascinating concepts in brand new ways.
With innovative teaching approaches and the help of technology, children can now spend their evenings having fun and learning from the comfort and safety of their homes. Integrow Online also helps free up few hours a day for parents that have busy schedules!
My name is Sohail Shad. I am the founder of Integrow. I have spent the last 7 years in the field of education, teaching, researching and observing children's growth through multiple intelligence and aptitudes. Children are unique, learn differently, have varying and vast potentials. They learn best when they are engaged and having fun. Our classes are intended to do just that!
I personally will be conducting the classes at Integrow Online and soon will be joined by a team of teachers, artists and guests. Access to our classes will be charged at Rs. 3000/- a month. Classes are currently free during our trial period lasting until April 30th. Parents can pre-register and book your child's seat for classes starting May onwards.
Website Link: www.integrow.school
Facebook link: https://www.facebook.com/IntegrowSchool/
Instagram: @IntegrowSchoolAttachments area