COVID – MY POSITIVE THOUGHTS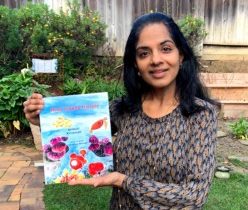 I wanted caring friends and relatives.
COVID distanced all my friends and relatives only to show who is really close to my heart.
I needed to work hard, earn, and save money.
COVID made money lose its value for there's nowhere to go and not much to buy.
I wanted to make a difference in people's lives.
COVID has taught me how to 'touch' the lives of people around me without touching them.
I needed to be more spiritual.
COVID made me pray to God multiple times daily.
I wanted to develop creativity.
COVID has forced me to reinvent myself in ways I've never imagined before.
I needed to visit the gym to stay fit.
COVID has shown me I need nothing extra to stay fit except my will.
I wanted to be a winner every time.
COVID has proven that life is NOT a competition but a journey no one knows how long.
I needed to be there for my kids when they need me.
COVID has made me be there for them ALL the time.
I wanted to travel around the world.
COVID has taught me that my family is my world.
Now,
I want to live my new way of life
AND
Need Corona to leave and COVID to end for good.