AN ODE TO WHO I AM?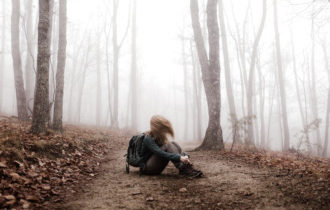 I am still looking for some answers
Yet my humble soliloquy attempts
seems so blank.
I belong everywhere yet I don't owe a thing.
Came to life 42 years back.
Have behind me a lot of memories
Some are good – some not so bad.
Lots of learning, some baggage.
I want to drop each bag now, that I carry
Don't like the way it weighs me down.
I love myself and my life
polishing my every piece
I am sociable , yet a loner.
Faithful , yet detached.
Seeking for something
I don't know what
The search is on
before my soul is dispatched.
My life seems ticking away
And I take my time with things
Like to observe the world around
Take deep breaths when nothing is found.
Sometimes I go into a shell and
Sometimes throw my weight around.
I sense the vibes whether good or bad
Read minds too, now don't be mad
I wish I had known less
But yet I feel I know nothing at all
I trip over my insecurities
and I do fall.
But since my core is strong
I get back up again
and find myself each day
to write a new song!