365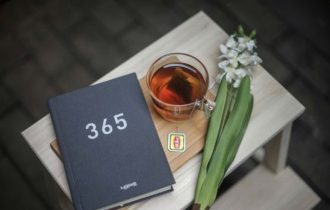 Fireworks exploded over the Pacific Ocean, one mile away as we welcomed the new decade.
The house was warm from the crackling fireplace and all the kids were snug in their beds. We looked around, with our too big grins. "Happy New Year darling!" and many versions of "I hope 2020 is kind to us".
When you live in an extended family like mine, there are so many brilliant moments of joy. When the baby "agoo"s or we're in the middle of a rousing game of cards. When we share our professional victories or when the kids join in an impromptu dance party. So much to celebrate when there are 9 adults and 4 kids under one expansive umbrella. That kind of happiness can take your breath away.
But there are also trials. And tears. All the nonsense that comes with adulting and real life. We live together and work together. It follows that there's the occasional unpleasantness. Terse arguments,harsh words. And fragile apologies rendered in half whispers. Sometimes, the sadness can take your breath away.
Well into my thirties, I realize humans are not meant to exist in pastel colors. That only happens in Bollywood movies and badly written romance novels. No, we rage in our glorious reds, love with our intense blues. We sulk in stormy yellows, cuddle in clouds of whites and pinks. We brim with green envy and paint the world purple with passion.
And with that in mind, I made a different set of resolutions this year:
I vow to be loud and vibrant and live life on my terms.
I vow to be unapologetic about fighting for things I deserve.
I vow to see value family and accept their idiosyncrasies, much like they do for me.
I vow to write, because more often than not, these words save me from madness.
And I vow to slow down and cherish life. Every pokey, grimy and beautiful bit of the next 365 days. The highs and the lows, the joys and the woes.
This going to be the best year ever, and I can't wait!