THE NIGHT WATCH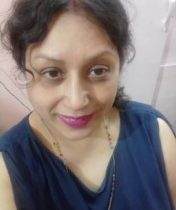 #Microtale
By Nandita De nee Chatterjee
The city shimmered and shone in the darkness. The air itself seemed holy. For a month now the anticipation had been growing.

A man of non-descript appearance stepped out in the cold. Trudging away from the glittering lanes he walked down dreary, dark roads and cold backways. He knew his path. Stopping now and then, he stooped and rummaged.

Tirelessly the frail man went about his way. Huddled in an oversized brown coat, an old hat and handwoven muffler, mumbling now and then. As the night grew long he turned back, and now his gait was brisker and his shoulders seemed broader.

Returning to his dimly lit home, he put the kettle on. The huge satchel that he had been carrying was empty. Black Friday always came as a blessing. He saved hard for the day and soon his bag got full.
Christmas morn. The waking children on those Godforsaken roads rubbed their eyes in disbelief. There was a stocking next to each of them. And a warm gift. The note read, 'Merry Christmas.'

The End
Disclaimer: The views and opinions expressed in this article are those of the author and do not necessarily reflect the views of The Wonder Women World. If you wish to write /contribute you can reach us at thewonderwomenworld@gmail.com or here-> CONTACT US