NOW IS THE TIME TO ACT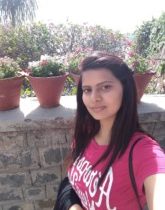 Actions speak louder than words, especially in today's scenario where humanity has dropped to the lowest level. A lot has already been said since the last few days, but it will not matter if we don't walk the talk.
The recent cases of crime and atrocities against women has brought shame to humanity. One should not consider this issue as only of women who had gone through this but it should be the main concern of every Indian. We should not sit and hope that the Government or police will take measures to curb such crimes instead we should take the onus on us.
We are done with protests, candle light march, to do and not to do lists for women, but now is the time to act and make our country a place where women can live without the fear of being a next victim. We need to sanitise the mind of youngsters at grassroots level, there must be teaching on equality from the kindergarten itself and in each strata of society whether rich or poor, literate or illiterate. Moreover, kids learn by seeing rather than teaching so show them how to behave with a woman by being respectful towards your mother, daughter, sister and for that matter any known or unknown woman you meet in your life.
All men make sure you imbibe in your mind that women are living beings, they are not meant to satisfy your lust neither for your creepy eyes ogling at her body nor for your vulgar comments. Even if you are not one of those with shallow mind and narrow thinking then make sure you stand against such evil men wherever you found them in society. Dear women, it's the darkest period of our life for even after equal rights granted to us since the constitution of our country is written, yet we have to fight for our right to live sans any fear.
Make sure the fire in us to fight never gets dimmed until we achieve our goal. Since the monsters are freely roaming in our country – try to learn some self-defence techniques, be a support system for fellow women hear their pleas, ban anything that objectified women be it songs or movies. Take a stand. This is the least we can do on our part to protect ourselves. Let's unite and pledge to protect our life and of others in these dark times.
Disclaimer: The views and opinions expressed in this article are those of the author and do not necessarily reflect the views of The Wonder Women World. If you wish to write /contribute you can reach us at thewonderwomenworld@gmail.com or here-> CONTACT US