PATIENCE IS A MUST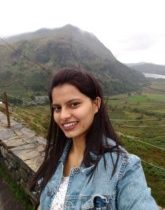 Sometimes a normal conversation between two people can impregnate numerous discussions and ideas in their minds, thereby giving them the courage to continue their flight towards their goals no matter how many times they failed in the past.
And it happened to me in the beginning of this year when a dear friend of mine called me after quite a long time. From personal to professional lives, hobbies to weather we discussed almost everything. We spoke for more than an hour and finally he came to his pet question "So when are you going to publish your work?"
For a while I remain silent because in my mind I was trying to find a reason which he can find suitable because convincing him is a very hard task especially when it comes to my impending promise with him.
Much to my dismay all my reasons backfired. I was left with no choice but to surrender to his wish and that's how my second innings of writing began.
Few days back when I shared with him links of my published poems. His joy knew no bounds. I got a revert from his side, "Finally my patience has paid after almost twelve years. Keep writing. We are with you."
His persistent efforts and motivation supported me a lot even when I use to loose all the hopes that one I will be able to express myself through my writings. From this little snippet of my life, my belief in the thought that "The greatest prayer is patience" became cemented and I realised that true friendships are always sacred and pivotal in one's life even if the friends are residing in different parts of the world.
Patience we all must possess in our life, if truly want something to happen in our life. Believe in yourself and your dreams only then you can achieve them surely.
Disclaimer: The views and opinions expressed in this article are those of the author and do not necessarily reflect the views of The Wonder Women World. If you wish to write /contribute you can reach us at thewonderwomenworld@gmail.com or here-> CONTACT US