ARE WE GOOD LISTENERS?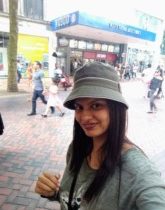 Listening is one of the toughest skills that a person can master as it requires them to be more present, attentive, and patient. Good listening skills in this digital era, is fast becoming extinct. There is a whole world of difference between hearing what someone is saying and actually listening to them. Listening means we are taking their perspectives into consideration and actually considering what they have to say.
People usually have the habit of starting a conversation and putting a thought or question out there, but by doing this they rob themselves a chance to listen to what others have to say because they never stop talking, or are so busy preparing their reply to what they assume the speaker will say. In this age of plummeting understanding and exponentially increasing ego, one must listen with the intent to hear and understand.
As rightly expressed by Peter Drucker, "The most important thing in communication is hearing what isn't said." The four basic skills of any language are reading, writing, speaking and listening. One often gets to learn a lot about the first three in schools and colleges, but listening which is most important is often overlooked.

When communicating, it's important to:
listen to the speaker with an intent to understand
digest the ideas and perceptions
pause and ponder over their points
formulate your answer accordingly
respond adequately.
Try to be an active listener because if you don't then you will end up surrounding yourself with people who have nothing to say at all.
Disclaimer: The views and opinions expressed in this article are those of the author and do not necessarily reflect the views of The Wonder Women World. If you wish to write /contribute you can reach us at thewonderwomenworld@gmail.com or here-> CONTACT US