La vie est Belle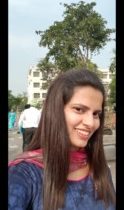 How can I define life?
What can I do to make it more worthwhile?
Will I be able to survive the unexpected blows of life?
What if my predictions, my judgement will turn out to be completely wrong?
What if I will be declared guilty without even getting a chance to prove my point?
And there will be plenty more questions about life that I am sure must have visited your mind, thereby giving you sleepless nights, yet life is beautiful and will always be, even if we get answers to our queries or not.
So why bother about the future and worry about the past as they both are just moments, one that had gone and the other is yet to come.
We humans are as vast as the universe even if we realise it or not and with such vastness, we have the ability to create our own destiny, our own path of life; the strength to tackle the adversities, the confidence to fight and win, the stamina to endure the vagaries of life.
Even if we have unsuccessful relationships be it between friends or lovers, family or relatives.
Even if we fail in exams or miss the deadlines,
Even if we are wrong in someone's eyes,
Even if our perspectives are considered as product of prejudice.
Always remember that sweet or bitter, good or bad, all kinds of experiences are necessary to make our life better.
This festive season I wish you all
the strength to thrive in life,
confidence to stand for what is right,
power of mind to achieve your goals,
And love to cherish the bounties of life.
As eventually everything gets connected and somehow, somewhere in life's own mysterious ways we will get clarity about everything, every situation that has ever happened in our life. Till then enjoy your life like a sweet dessert and savour in its sugary syrup of joy, happiness and love.
Disclaimer: The views and opinions expressed in this article are those of the author and do not necessarily reflect the views of The Wonder Women World. If you wish to write /contribute you can reach us at thewonderwomenworld@gmail.com or here-> CONTACT US