I WISH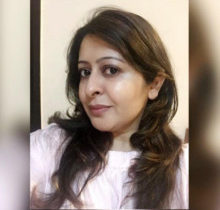 I wish you light,
one that lies within
sometimes dormant
sometimes restless
mostly flickering..
It is right there
show it to the world
Let it shine.
I wish you silence,
to be able to hear your true self
and feel the tinnitus within.
Silence your negative thoughts
without getting lost
to the noise outside.
I wish you wealth,
one that comprises of knowledge, love and imagination
A wealth with an urge to share
with the world beyond.
I wish you prosperity of the heart,
So it could hold in everything
yet be forgiving.
A heart filled with kindness, truth and compassion.
I wish you joy,
that flows into your life
like a river,
enriching each passing day,
filling happiness to your every breath.
I wish you love,
Just like the light
that dispels darkness
filling warmth, hope & harmony
May you be filled with love and light.
I wish you a bond,
of love, care, sensitivity
for each living-being
big or small
A bond to share and care.
I wish you live a blessed life which is meaningful.
For all the years that you may live,
may all winters carry a warm summer sun and much warmer treats for you.
I wish you a Happy Diwali
Disclaimer: The views and opinions expressed in this article are those of the author and do not necessarily reflect the views of The Wonder Women World. If you wish to write /contribute you can reach us at thewonderwomenworld@gmail.com or here-> CONTACT US