Judge-Mental hai kya?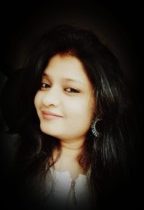 And we all do this, we judge people at the drop of the hat, we judge them on how they dress, how they talk….we don't spare them until we ourselves get bitten by the bug of being judged! Read my poem and find out if you ever have been the victim or are you too judgmental
I am baffled by the labels put on me,
Mommies shaming mommies,
Strangers rolling their eyes at me,
Yes, my little one threw himself on the floor,
For the fancy car he saw at the toy store,
Which his mommy denied to buy for him,
And his reaction was obvious because he has a mind of six.

But, Oh!  My friend, for a second you judged me for my parenting style,
Because you think I can't handle him right.
You judge me on how I feed him,
and you judged me when I didn't breastfeed him,
He is thin and skinny because that's how his genes are
And not because his mommy didn't follow the right diet chart.

Yes, today he was not well dressed and it's not because his mommy wears a carefree hat,
It's because there are other thousand things running in her head.
This evening you saw him struggling, falling, making his way in the park,
Not because his mommy was busy gossiping but, only because she let him make mistakes.
After all that's how they will learn, grow and cherish their life's best part.
She is a mommy, a wife, an entrepreneur, a friend,
everything under this sun one possibly be can,
She can be lazy at times,
she can be an over enthusiastic kid sometimes,
One day she can be a helicopter parent,
the other day you may find her sailing in the free range,
Because it is parenting after all, not a rule book that you can mug up all,
There are hundred decisions she takes in a day,
So, what if her parenting style doesn't go your way.
Pull her when she falls,
Help her with her flaws
Or just let her be one in the crowd
Do it all but don't judge her at all.
Disclaimer: The views and opinions expressed in this article are those of the author and do not necessarily reflect the views of The Wonder Women World. If you wish to write /contribute you can reach us at thewonderwomenworld@gmail.com or here-> CONTACT US