APPRECIATING SPORTSMANSHIP!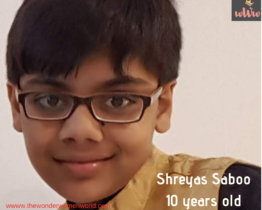 Virat Kohli is one of the most successful batsmen in the cricketing history. He has broken numerous records and has led India to victory single-handedly many times. I appreciate and admire him for many reasons and his achievements are hugely inspiring.
He is the first batsman to score 20,000 international runs in a decade.
He is the first batsman to win Sir Garfield Sobers (ICC best player of the year) twice in a row.
He holds the record for the most double centuries.
Though he is also criticized at times, he takes it in his stride and motivates himself to perform. Even in the recently concluded World Cup, he led India to semi-finals and won seven out of the nine matches we played.
Other than his individual strength, Virat Kohli is also a great captain. His team is happy and motivated under his able guidance and captaincy. When required, he loves to try out new talent and brings out the best in them. These are qualities I would like to imbibe from him.
He inspires and motivates youngsters to take up sports as a profession if they have the passion and talent.
Kohli also has great sportsmanship spirit which he displayed during the World Cup when fans were booing Steve Smith and David Warner. He went up to them and silenced them.
He is very courteous to his fans. In one of the Indian matches, a fan who was around eighty years was seen to be cheering for the team. After the match was over, he went up to her with fellow team mates and sought her blessings.
I am inspired by his dedication towards sports and fitness, and have learnt a lot about life from this cricketing legend.
Shreyas Saboo
10 years old
Disclaimer: The views and opinions expressed in this article are those of the author and do not necessarily reflect the views of The Wonder Women World. If you wish to write /contribute you can reach us at thewonderwomenworld@gmail.com or here-> CONTACT US