BE THE GO-TO PARENT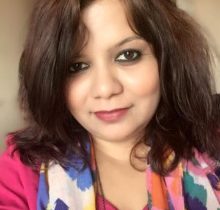 I chanced upon, a leading actor's birthday post for his teen son and I quite liked what it stated. In a nutshell, A dad must be the go-to person for kids instead of thinking "Oh my God! My dad is going to kill me!". I believe that both parents should be approachable. And we must make the effort to build the rapport. It's not easy. As a parent you have to strike a balance between being a parent and a friend. At the same time, we must know where to draw the line.
When kids feel comfortable to share every detail with you, understand that it's not a sign of parents being too liberal, it means that the kids have faith in you and feel secure enough to approach you no matter what.
I tell my kids, "Mistakes do happen. But do tell dad or me. I might rebuke you, but I will be the first one to help you out as well"

Times are different than what it was three decades ago. Most of us today are very friendly with our children. That doesn't mean that they have been raised without values or discipline.
As our children grow into young adults, demonstrate to them that you are confident of their ability to judge right from wrong and at the same time, assure them that coming to you, no matter what, should always be the first option!
Disclaimer: The views and opinions expressed in this article are those of the author and do not necessarily reflect the views of The Wonder Women World. If you wish to write /contribute you can reach us at thewonderwomenworld@gmail.com or here-> CONTACT US