YOUR ATTITUDE DETERMINES YOUR ALTITUDE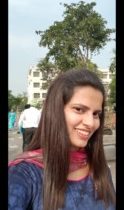 There is a saying that your Attitude determines your altitude. It holds true for me in all its forms, whether personal or professional, from cooking to creative writing! The driving force that keeps us moving on the path of growth is our attitude towards the rejections that comes our way. I have my own share of rejections and failures. And they actually taught me a lot, while helping me grow into a more evolved person!
Here, goes few of my failures albeit, the funny ones.
I added maize flour instead of gram flour while preparing the batter for pakoras (fritters). I got to know my mix-up only from the look on my family face after eating them. It led me to introspect and realize that one wrong ingredient holds the power of completely ruining a dish. Similarly, one wrong decision can totally alter the course of our life!
In a hurry to submit my write-up for a monthly prompt of an English writing site, I started writing it using voice typing and submitted it just minutes before deadline. The end result were reviews with most of them pointing out errors like wrong usage of words in multiple places. It taught me to either do the things with proper care or simply avoid them rather than landing myself in a foot in mouth situation.
In the journey of life, everyone is bound to face failures, but strong-willed people heal fast. Face failures with courage instead of hiding them under the rug. What matters the most is the manner in which you handle your failures and move on with lessons learnt. Thereby, turning every failure into an opportunity for growth.
Change your attitude towards failure, grow stronger and wiser with every failure. Grab all the opportunities awaiting you.
Disclaimer: The views and opinions expressed in this article are those of the author and do not necessarily reflect the views of The Wonder Women World. If you wish to write /contribute you can reach us at thewonderwomenworld@gmail.com or here-> CONTACT US