SECOND INNINGS!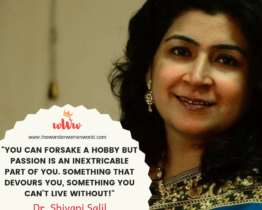 Starting this week, I began school…
As a student…
…Again!
At forty-two!!
I have been told that its brave and that I am blessed. I am being asked how I am feeling and what's it like to be back at school at this age. To answer that- yes, I agree that I am blessed. Blessed to have a spouse and a child who understand and support me in my (mis)adventures.
As to how I feel, that's a gamut of emotions. I am reminded of all those praudh shiksha programs (adult education programs) that used to air on Doordarshan afternoon TV in the 90s where the older people were encouraged to learn the alphabet. Now I know how all those oldies felt.
For me, it's even tougher because till last year I WAS a faculty member in a medical college so it will take a while for my brain to recalibrate and act like a student. The other day I was passing by a café in the university. I thought I'll check it out only to realize that it was meant for 'faculty only'. I would be lying if I said it didn't matter but I'll survive that, I think.
On the brighter side, I am mighty proud of myself. I feel grateful and am excited to be able to fulfill a long-cherished dream of mine.
It's definitely courageous to chuck away a career in medicine, something I had been working for since I was 16. It requires gumption and tons of self-belief to venture into a totally new realm and start your way from down up. Although I have just taken the first tentative step on this path, I have a very good feeling about it irrespective of what the outcome is.
In fact, if I may be allowed to make a proclamation, I'd say that everyone should give it a try- a second chance at education, preferably when they hit middle age and I have my reasons to say this.
The first one is most obvious; it helps keep up with the latest knowledge and trends
There is no performance pressure any longer, to excel. So, whatever we may choose to pursue would be passion driven.
As a teenager in school, we may be lost. But as we grow older, we find ourselves and we know exactly what we want.
Middle age is synonymous with monotony. Picking up a course breaks that tedium.
It's a great way to meet new people who are like minded. That makes for interesting conversations.
Amongst these new people are often youngsters. I have spent a considerable amount of my time among 18-25-year olds in my previous job and I feel there is so much to learn from them. Their energy and enthusiasm are infectious, something that would stand us in good stead.
As our kids grow older their dependence on us decreases. It's a good time to explore the possibilities. You never know where it might lead to.
Before I leave you with your thoughts on this, let me reiterate one thing. What I am talking about here, is passion and not hobbies. A hobby is something you enjoy doing WHEN you have time for it. It's a passive thing. Passion on the other hand is something you'd actively pursue and MAKE time for. You can forsake a hobby but passion is an inextricable part of you. Something that devours you, something you can't live without!
Disclaimer: The views and opinions expressed in this article are those of the author and do not necessarily reflect the views of The Wonder Women World. If you wish to write /contribute you can reach us at thewonderwomenworld@gmail.com or here-> CONTACT US