MY TRIBAL WAY OF LIFE!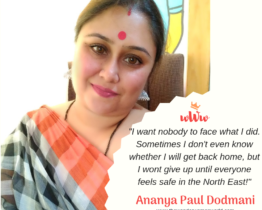 Meet Ananya Paul Dodmani, a Tribal Rights Activist, Disaster and Trauma Counselor and Sustainable Menstruation Champion.
Ananya's father was kidnapped in Karbi Anglong, Assam. After days of torture, he escaped but as you can imagine, the trauma was quite severe. A month after his return he had a massive cardiac arrest and underwent major surgeries to slowly recuperate. He is doing fine now, but it made a lasting impact on Ananya and strengthened her will to devote her life to the tribal communities. She has no home and goes where her work takes her. She says, "I want nobody to ever face what I did. Sometimes I don't even know whether I will ever come back home, but I wont give up until everyone feels safe in the North East!"
Read on as she shares her passion for making a difference in the lives of those, often times ignored. Her efforts span over a decade and years kudos to her for making it her life's purpose.
"I have been working very closely with tribal communities across India, getting them proper education and teaching them basic life skills. A criminal psychologist by profession, my work takes me to the remotest of tribal habitats and my effort is to devote my life for their betterment. I work on several projects including, building toilet blocks, changing room for girls, promote sustainable menstruation products and habits, bio-degradable sanitary pads, etc.
I am proud to say I single-handedly travel to the remotest #Karbi Village plagued by militancy issues. I have reached over 8000 tribal women across India. I also work closely with the #Santhal tribal women on making their lifestyle more sustainable by promoting their handmade products across India.
I urge all those reading this to reach out to support in any way they can. A little goes a long way and you have no idea how big a difference your smallest effort will make to the women of these tribes!"
Please contact Ananya for more information or to volunteer your support.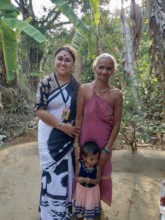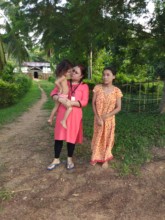 Disclaimer: The views and opinions expressed in this article are those of the author and do not necessarily reflect the views of The Wonder Women World. If you wish to write /contribute you can reach us at thewonderwomenworld@gmail.com or here-> CONTACT US