MY ACCOUNT WAS HACKED!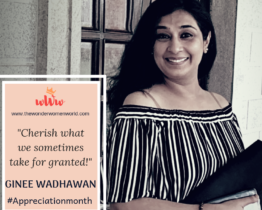 I feel so blessed as my life is filled with a lot of miracles to be thankful for and I would like to share my most recent experience.
My account on Facebook with 5.5 lakh people (globally) was hacked. The hacker disabled my account and took the admin rites. Overnight, I lost my work. Everything was all gone and it was like someone had taken your child and there was nothing you could do.
I fought tooth and nail to restore it back. From the local police to cyber crime, but I guess there are other important things for them to handle. They never did anything despite of all my efforts.
I finally decided to open another account start all over again and I knew I would not reach the 5 lakh mark soon, but I was determined. My new account was suddenly disabled from Facebook reasons known to them and my new page which I started went out of my hands again! Nevertheless, I didn't give up and opened a third account.
Then days before my birthday in June, I started getting notifications from my old page.This was like a miracle as I could not believe my eyes! I rushed over to my old page to check the settings and to my surprise I was given my page rights back! I have no idea how this happened, but I was truly grateful for the miracle! I felt truly blessed!
We don't realize the value of something until it is taken away from us and today I remind you to cherish what we sometimes take for granted!
Disclaimer: The views and opinions expressed in this article are those of the author and do not necessarily reflect the views of The Wonder Women World. If you wish to write /contribute you can reach us at thewonderwomenworld@gmail.com or here-> CONTACT US