LIFE IS BEAUTIFUL, IF YOU ARE GRATEFUL FOR IT!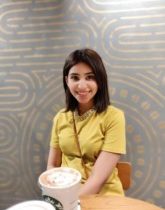 I am a lucky child! I have always got everything I wanted, but was always a loner. I don't know why I could not make genuine friends. My parents played a major role in making me a strong and kind human being. My father taught me that my only religion should be HUMANITY . He made me see that I should help those in need, without expecting in anything return .
After suffering from child abuse, bullies in school and a failed relationship, I thought of ending my life and contemplated committing suicide. I have zero talent, I can't sing, I can't dance well, but I came to realize that I have a heart for animals and the aged. After going through many ups and downs, the loner in me, finally found a purpose – I decided to help people as it gives me immense joy and happiness.
Today I support many welfare causes and also adopt animals. I even provide medical aid to animals and give food to the needy. I may not have any professional ambition in life but I love helping the ones who don't have anyone or anything. I am also working out a plan to start my own network / army to protect animals and old people who are left to fend for themselves. I am so grateful to my parents who did not pressurize to pursuing a career or path that I did not enjoy!
In this fast-paced life, I appreciate the importance of being kind and lending a helping hand. I agree we must have life goals and ambition, but I also know that there is no point having the highest qualification and not being able to spread kindness and share what we have in abundance!

Choose your own path! Don't let society decide your goals follow what you want !
ARCHANA BHARDWAJ
Instagram 
Disclaimer: The views and opinions expressed in this article are those of the author and do not necessarily reflect the views of The Wonder Women World. If you wish to write /contribute you can reach us at thewonderwomenworld@gmail.com or here-> CONTACT US