KINDNESS GOES BEYOND THE BOX!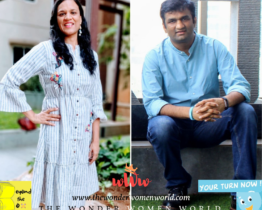 When two dynamic individuals come together as a combined force behind one intent – fabulous things are bound to happen!
Here's Anupama Dalmia (Founder and Chief Mentor, Beyond the Box) and Rushabh Turakhia, Founder of the movement, Your Turn Now who are collaborating for #Kindness in a very unique way – by launching a #WriteforKindness contest.
And it is a pleasure for The Wonder Women World to feature their innovative and inspiring effort!
Here are the details and we encourage you to participate and do your bit to promote kindness via creativity 🙂
Beyond the Box in collaboration with Your Turn Now announces a unique writing contest to spread kindness. This is your chance to make someone smile and inspire the world with your randoms acts of kindness.
If you love to write, this contest is for you. If you believe in being kind, then this contest is definitely for you.
What do you have to do?
It is simple. Be kind and tell us about it. Your Turn Now is a global kindness movement. The concept is to create a chain of kindness by passing on a little blue YTN card to the recipient of your kind act to take it forward. If you wish to participate, share your address with us and you will receive the YTN kindness card. Once you receive it, perform an act of kindness for anyone outside your family and share your experience with us. There are a million little ways to be kind, however if you still need ideas on what you can do to make a difference, you can visit the Your Turn Now (YTN) page.
Rules/Guidelines for the contest:
The contest is open to adults as well as children aged 7 and above.
The participant is required to drop an email to

beyondthebox2019@gmail.com

latest by 25 July 2019 to request for the YTN kindness card with following details mentioned:
Name
Age
Complete address with phone number
The subject line should clearly state "#WriteForKindness Contest"
Once the participant receives the Your Turn Now kindness cards on the given address, he/she needs to pass it on after performing a kind deed. The participant has to then write about his/her experience of doing this act – what their kind deed was, how they felt, how the recipient of the kind act felt and why they think it is important for all of us to be kind. Feel free to creatively express yourselves.
Word limit for the submission is maximum 700 words.
Last date to submit the entries to beyondthebox2019@gmail.com is 11th August 2019.
Maximum two entries per participant is allowed.
The entries will be evaluated by an experienced jury panel and will be judged on the writing skills and NOT on the kind act performed. Because kindness is a virtue and can never be judged 🙂
For any further queries and clarifications, reach out to beyondthebox2019@gmail.com or http://www.facebook.com/beyondthebox2019
More details about the jury panel, sponsors and prizes will be shared in the coming weeks via posts shared by Anupama and her team at Beyond The Box.
So, what are you waiting for? Reach out to Beyond The Box via email to get your YTN cards now and get ready to write for kindness!
Disclaimer: The views and opinions expressed in this article are those of the author and do not necessarily reflect the views of The Wonder Women World. If you wish to write /contribute you can reach us at thewonderwomenworld@gmail.com or here-> CONTACT US