SOCIAL MEDIA DETOX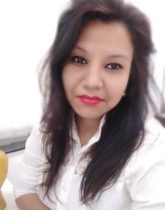 Planning a social media detox.
So, no more waking in the morning and rubbing my eyes with one hand and scrolling the phone with the other. No more checking the phone in between waking up my daughter and running behind her with a glass of milk in one hand and the phone in the other. No more checking WhatsApp 100 times for messages during the day even though the notification is on. As if that all important message "Your account is credited with $ 50000 " is going to hit the secret folder. Would certainly be relieved from the constant group notifications on a member's birthday and the same memes in doing the rounds in different groups. My phone memory would last longer.
No more love quotes, break up quotes, motivational quotes, life is shit quotes on my feed .
No more relationship tips on:
"How to keep the spark alive in your marriage after 10 years"
or
"How to get more love in your life"
Or
"5 tips on how to get the guy "– Judge me not . I read them just in case…
On second thoughts, how would I ever figure out how to overcome the fear of judgement if it weren't for the motivational Life guru videos I followed. Umm…I guess I would be judged a little less if I weren't on social media at all. Ahh… and who cares a damn if I am being judged at all (read that in some other page I followed which preached about life lessons).
How would I have been any wiser if it weren't for all the love and life coaches sharing the secrets of being the "PERFECT YOU". I would have never realized my time was gold and I should stop giving it to someone who treats it like bronze. Ahh … so profound that I no more feel like spending my time cooking, washing, watching tv, sleeping or on any other mundane stuff. Can't barter them for gold.
Had it not been for social media I wouldn't have discouraged my husband from watching Kabir Singh last weekend. I was very clear "You cannot watch that movie. Period." And had it not been for social media I wouldn't have even figured out Sania Mirza spends her weekends on Hookah parlor. Oh yes and that some Bollywood celebrity matched her dress with a bag worth 4 lakhs and how courteous a top rated actor was when asked to show her ID card in the airport.
I would be complaining little less to my husband about why do we always spend our vacations in the nearest hill station and how people are making foreign trips. No I wasn't talking about Kareena and Saif vacationing in London. Hmm….let's not get into that now !!
I admit life would be a little difficult without the
"5 hacks with toothpaste"
or
"How to lose 30 kgs with Garcinia Cambogia (AMLA)"
or
The craft hacks which often comes as a savior when I sit with my daughter's projects.
Maybe I would be a little less updated about the new restaurant opening in town (Thanks to the food bloggers I follow on Instagram) and not be the first to know which celebrity went for a secret date .
Maybe I would miss out on the occasional messages from random admirers on my inbox:
"You look beautiful" or "You have a beautiful smile". (If only you could be a little more innovative your messages wouldn't have been still lying in my messenger spam folder).
I ponder, has social media really connected people? Has it really brought the world closer?
Aren't we still more comfortable sending a friend request and remaining virtual friends rather than picking up the phone and making the conversation.
Did you call your Dad last weekend because of the Happy Father's Day messages floating around? Else wouldn't it have been just another weekend gone without checking up on him?
How many birthdays you remember without being notified by Facebook?
We like all their posts on social media and yet shy away from a Hello in the mall or a movie theatre.
Shouldn't we stop putting up quotes and communicate – It sure works.
Shouldn't we stop reading too much into a post – Not necessarily I am going through the emotion conveyed through my post.
Stop getting annoyed because they didn't react to your post with a Love.
Let's not reduce relationships to one like or comment on social platform. Let's get real.
I want to detox from the judgement of people basis my social media behavior. And I want to shout this out to the world that I need a Social media Detox. But how do I do that???
Well!! Did you just say put it up on Social media???
Disclaimer: The views and opinions expressed in this article are those of the author and do not necessarily reflect the views of The Wonder Women World. If you wish to write /contribute you can reach us at thewonderwomenworld@gmail.com or here-> CONTACT US