WONDER PARENTING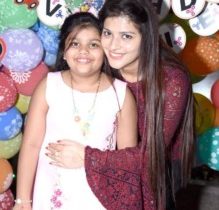 My name is Divya Vachie Agrawal , and I am a Company Secretary. I love to read, write and research just about anything new that comes my way. I have a keen interest in music, art, and I believe I have a creative mindset. My favourite thing to do is to spend time with my daughter, Vachie.
Three years ago, I started a blog about Indian culture. I always dabbled with writing and one of my friends suggested I compile my work into a book. That encouraged me to publish my first e-book. Ever since, I took up blogging with passion and I chose parenting as a niche for my blog.
I strongly believe that parenting has to be done with positivity and my little angel Vachie pushed me to dig deeper and contribute massively to the lives of parents who seek a path for raising their children with a positive and jovial outlook.
Wonder Parenting is all about positive parenting. The posts are mostly based on my life experiences as a mother Vachie. For me, the process of raising children is nothing less than a wonder. Parenting is all about being patient, joyful and befriending your little munchkins. This is a part of raising them right, with the right morals and values. I also seek to boost morale and energy levels of the new parents who have started the exciting, sometimes daunting but mostly enjoyable journey of parenting.
Through Wonder Parenting, I want to spread a message to as many people as possible – "Parenting is a destination which can be reached crossing many different pathways. The idea is to be patient while you are on the way to your destination."
Know more by clicking on the links below:
INSTAGRAM
FACEBOOK
TWITTER
WEBSITE
YOUTUBE
PINTEREST
Disclaimer: The views and opinions expressed in this article are those of the author and do not necessarily reflect the views of The Wonder Women World. If you wish to write /contribute you can reach us at thewonderwomenworld@gmail.com or here-> CONTACT US