RAKSHITA DWIVEDI, RECIPE DABBA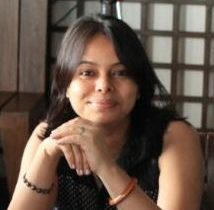 "My inspiration comes from every parent who is struggling with kids not eating healthy food."
Meet Rakshita Dwivedi who used that inspiration to set up Recipe Dabba, a platform to help kids and families adapt to healthy food choices.
Not only is Rakshita an advocate of eating right, but she also facilitates culinary workshops for children and parents to help them explore healthy flavours and pick up cooking as a life skill (which is gender agnostic!). Recipe Dabba has been instrumental in helping many parents feel at ease with the thought of whipping up tasty, quick and kid friendly recipes that are freely available on the website.
Rakshita says, "Fitness and eating right go hand in hand and is something I am very passionate about. My goal is help others with simple and effective solutions when it comes to lifestyle and food choices. In fact, my motivation to constantly innovate comes from my 8-year-old son who keeps me on my toes while cajoling me to keep improving and experimenting on my recipes."
Having left a flourishing career in HR to pursue the life of a solopreneur, Rakshita says she has no regrets, "Like many businesses even this has its lull period which impacts the revenue, earlier it would bother me a lot since I was running after the numbers and then gradually I realized that it won't work that way. Being innovative and creating a backup product line which mostly sells and focusing of other program than the main program helped me create more offerings as well as balance the business along with my personal life."
She goes on to share her experience, "The most important part of any business is to find your objective and sometimes it takes time to find it, like it took me. But entrepreneurship is a journey which can be overwhelming and healthy food of course has its limitations. However, don't give up and keep working towards your goal. It will all start showing results gradually"
She considers her venture successful not only because of the tangible measures of success like awards and accolades, but also feels a sense of gratification when she receives pictures from parents when their kids are cooking food themselves/family/friends etc. or trying recipes learnt from her workshops.
Fully aware that she has miles to go and much to accomplish given the nature of her work, Rakshita looks forward to the exciting times ahead and signs off on a positive note saying, "If you have read my story until this point, I am sure you have found it interesting. Maybe it's time that you come and share yours too or find one very soon. All the best!"
Links to know more about Recipe Dabba
www.recipedabba.com
www.facebook.com/recipedabba
www.twitter.com/recipedabba
www.instagram.com/recipe_dabba
Disclaimer: The views and opinions expressed in this article are those of the author and do not necessarily reflect the views of The Wonder Women World. If you wish to write /contribute you can reach us at thewonderwomenworld@gmail.com or here-> CONTACT US