12 YEARS A SLAVE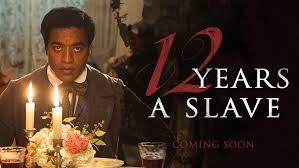 #Movie – 12 Years A Slave.

An outstanding film and a traumatic experience which focuses on the horror and humiliation of slavery. Directed by Steve McQueen it is based on the memoir written by Solomon Northup who was abducted and sold as a slave. He is a free man who lives in Saratoga, New York, with his family and he is lured by two entertainers and taken to Washington DC and after a night of hard drinking finds himself a slave in chains when he wakes up the next morning. The torment and torture of slavery is portrayed with unflinching realism. Some scenes in the film are very disturbing. But in spite of everything, Solomon Northup never loses hope that one day he will return to freedom. If you want to understand the horrifying reality of slavery and the unimaginable cruelty of the white owners you should watch this film which has been awarded both the Oscar and the BAFTA for best film. Actually it deserved a few more awards. Do watch it for an excellent cinematic experience.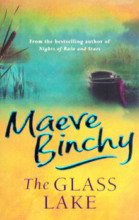 #Book – The Glass Lake
A Maeve Binchy masterpiece. A glorious saga of the people living in the small Irish town of Lough Glass. The story revolves around Helen Macmahon and her daughter Kit. Beautiful, intelligent, talented and yet foolish, foolish Helen, capable of so much love,yet making the wrong choices. Helen who creates her own unhappiness and digs her own grave. And yet, you can't help loving her. Her daughter Kit, wonderful,wise learns from her grief and deals better with her life. What an array of interesting characters , Martin,Maura,Clio,Anna, Emmett, Stevie,Mr and Mrs Kelly, Sister Madeleine and the obnoxious Louis Gray, and so many more. The twists and turns of the story cast a spell on you till you feel you are living in that Irish small town. The novel ceases to be fiction and becomes a part of your life. Certainly Binchy is a fantastic story teller. Do read this book if you want to experience Ireland without going there.
Disclaimer: The views and opinions expressed in this article are those of the author and do not necessarily reflect the views of The Wonder Women World. If you wish to write /contribute you can reach us at thewonderwomenworld@gmail.com or here-> CONTACT US