SULLY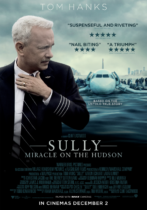 VASUDHA PANSARE shares her two favourites for this week.
SULLY
What a fabulous film!! Based on a true incident which happened on January 15th 2009, it captures the Miracle on the Hudson. On this day US Airways pilot Chesley Sullenberger or Captain Sully amazed the world by successfully landing a plane in the Hudson river, shortly after take off and saving all the 155 people on board. Both the engines of the plane had been disabled by a bird strike. Tom Hanks as Captain Sully lives the role and the other characters also are outstanding. In the investigation that takes place after the successful river landing, there are questions about whether the Captain could have returned to one of the nearby airports. But the issue is resolved through precise simulation. The film is quite a classic. Do watch this complete entertainer. It is absolutely a perfect thriller directed by Clint Eastwood.
The Blue Bedroom and Other Stories. Rosamunde Pilcher.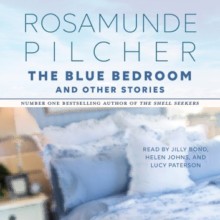 A delightful collection of thirteen stories. Most of the stories focus on death and birth , coping with the trauma of death and loss , and experiencing the miracle of birth. Some of the stories have both. Toby , the first one, looks at a death and a birth through the eyes of a young boy and describes the extent of his feelings. Home For The Day is about a husband's gradual understanding of how much work his wife does at home, which he has never realized before. Spanish Ladies describes Laurie's grief after the death of her grandfather and how she comes to terms with it. Miss Cameron at Christmas is a beautiful story about a lonely spinster who discovers the warmth of human relationships on the eve of Christmas. The Blue Bedroom is a moving account of a diffident teenager's relationship with her lovely stepmom. Amita is a story of an Anglo Indian marrying a British gentleman and the prejudices she has to face and overcome. Gilbert is a wonderful story of a goldfish which helps a nice stepfather to bond with his stepdaughters. The White Birds describes a mother's anxiety about her only daughter's difficult pregnancy and her going into early labor.
Disclaimer: The views and opinions expressed in this article are those of the author and do not necessarily reflect the views of The Wonder Women World. If you wish to write /contribute you can reach us at thewonderwomenworld@gmail.com or here-> CONTACT US