DR. MADHUMITA MANDAL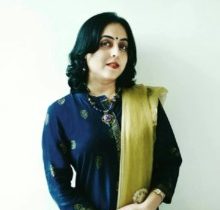 I'm so happy to join a platform like- "The Wonder Women World." Special thanks to the founder who gave me this opportunity. Let me start by introducing myself.
I'm Dr. Madhumita Mandal, thinker, intellectual adventurer, doctor, and author. Born into a multi-cultural family, where my mother is a Maharashtrian and father Bengali. A major part of upbringing happened in Nagpur; a city famous for oranges.  
I have done my BDS, PGDHM, and MBA. I have worked in various domains of healthcare as a practitioner, lecturer, etc. Currently, I am working as a consultant in a company. I am married with a loving family who supports my endeavors. I have a penchant for reading novels, books and writing articles, stories since childhood.
Love for books runs deep in my blood and I'm never too busy for a read. The result of this hobby reflects in my work as well. My medical research articles have come up in the international journal like AAPD . I have few academic books to my name where I have contributed as an editor and an individual contributor. My tryst with fiction happened recently and I authored a novel- "The Invisible Me" (released on 11th October 2018 and available on major platforms like Amazon, Flipkart, NotionPress, Infibeam and eBooks @ Amazon kindle, kobo, iBooks, and Google play). It's fast catching the imagination of the readers.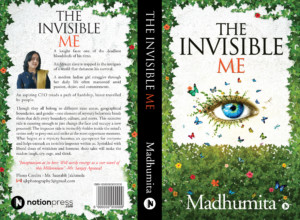 I think such platforms like The Wonder Women World are the need of the hour. Not just because you interact with like-minded people or that I'm a die-hard feminist but many times 'ideas' by the group members can give you life changing inspiration. My propulsion to write my first fiction came from a real tragic story. I got inspired to write when Manjula Devak, a fiercely ambitious woman who was pursuing her PhD from IIT Delhi committed suicide by hanging herself, because she like many other women was allegedly a victim of dowry harassment. A young girl, who is ambitious, studying in one of the most prestigious colleges in the country, working on an important project, succumbed to the fight between her new ambitions and old, archaic constraints. I couldn't accept this so lightly. That time, I researched many articles on similar topics, talked to people about their inconspicuous habits and discovered many interesting findings. I thought to make it a worthy read. Mind well this novel is not solely a women read. Anyone who wants to dig deep into the human mind can go for it. That's how my fiction novel came into existence. I bet the book will engage, educate and transform you.
I firmly believe that women can be good friends. Good friends relieve stress, provide comfort and joy, prevent loneliness, and even strengthen your mental health. Family life, romantic relationships all have their place but such unions here can boost self-confidence to make and retain friends. Thank you once again and hope this pursuit continues for long.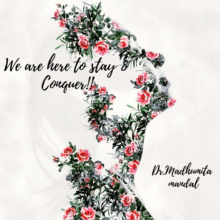 Webpage: http://drmadhumitamandal.com
Facebook: Novelomania
If you wish to join The Wonder Women Writers Networkyou can reach us at thewonderwomenworld@gmail.com or reach out here CONTACT US