PRIMAL FEAR OR DOWN UNDER?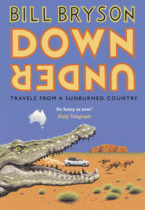 Vasudha Pansare is back with her pick of book and movie of the week. She makes it easy for you to decide with this short review! Enjoy the weekend!
#Movie – PRIMAL FEAR
Starring the handsome Richard Gere, this movie is a fantastic legal thriller. The story revolves around the murder of the much loved Archbishop of Chicago. An innocent looking young man is arrested for the crime and Richard Gere who is a high profile lawyer represents him because he believes that the innocent should be protected from injustice. Does he succeed in getting the young man off the hook? Is the defendant really innocent? Does he suffer from multiple personality disorder? The twist at the end of the film was absolutely unexpected. Do watch this one. It will keep you guessing till the last minute.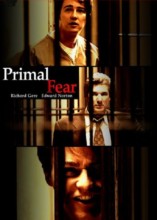 #Book – DOWN UNDER – Bill Bryson
Bill Bryson's Down Under is a magnificent journey across the length and breadth of Australia. Sometimes hilarious, sometimes scary but always delightful, the book is a mine of amazing information and Bryson's droll humor makes it a wonderful read. He starts the book with the startling account of how the Australian PM Harold Holt "was strolling along a beach in Victoria when he plunged into the surf and vanished". How can a country lose a PM like this? And not many abroad know about it. Later we come to know that Australia is the home of the largest living thing on Earth, the Great Barrier Reef, and the most famous monolith Uluru or Ayers Rock. The ten most poisonous snakes, and other lethal creatures like the box jelly fish, the blue ringed octopus can be found in Australia. Indeed Bryson makes it very clear that it's a tough and dangerous place. With Bryson we visit Sydney, Canberra,Perth, Queensland etc. We come to know about Gum trees, terrible forest fires. We come to know about places like Wee Waa, Poowong, Burrumbuttock etc. Bryson's description of a cricket match is hilarious. He feels it is a wonderful country because in a single generation it has become a sophisticated, confident and outward looking country. We come to know about twelve feet earth worms, salt water crocodiles , stromatolites, the beautiful Alpine National Park, the Aboriginal culture, the extraordinary platypus, the wide variety of marsupials, the treetop walk, the great jarrah and karri forests and many more marvelous sights. I can say only one thing, it's very hard to write a review of this book. If you want to go on an Australian adventure, please read the book. Indeed it will be a great experience.