KAL HO NA HO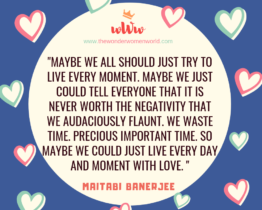 I never want to start Mondays on a depressing note. The first day of the week should be happy. It should kick in a certain enthusiasm and bring a smile on your face. Or at least make you think and ponder in a rather positive way. But, I apologize today. As I sit to write this piece for my friend, there is nothing else that comes to my mind than the air mishap that took place here in Bangalore in which we lost two of our young air force pilots.

It happened just two kilometers away from my home. I passed that road around an hour after the mishap. I witnessed the traffic chaos. And then from a friend, in the evening, got to know how it happened. One of the pilots was having his birthday today. I felt wrecked.

Uncertainties of life.

I mean what for all these plans and preparations? For what to we crib so much? For what we get into ego hassles and negativity? Do we all even know if would be alive to see the next moment? Can we ever vouch that once we are out of the house we will back to see our dear ones again? The uncertainties of life, I tell you baffles me. It shudders me into fear. It raises questions like typhoons for which I have no answer to. And all I am left wondering, will I even be alive to post this segment next week?

Yeah, I know, I am sounding just so moronic. But trust me, I just want to be honest with what I write. And these are my thoughts.

Maybe we all should just try to live every moment. Maybe we just could tell everyone that it is never worth the negativity that we audaciously flaunt. We waste time. Precious important time. So maybe we could just live every day and moment with love.

Maybe we could just feed love and life in everything.

Who know…kal ho na ho !!
MORE BY MAITABI…
TEACHERS MAKE, BUT THEY BREAK TOO.
MOST BEAUTIFUL THING LIFE CAN OFFER
Disclaimer: The views and opinions expressed in this article are those of the author and do not necessarily reflect the views of The Wonder Women World. If you wish to write /contribute you can reach us at thewonderwomenworld@gmail.com or here-> CONTACT US