DUBAI…
3 Days in Dubai: Perfect Dubai Budget Travel Guide
If you're planning a three-day trip to Dubai, better check your bank account. You'll need the money. Dubai is definitely a very expensive city; it's populated by wealthy people and money is everything here. If you want to budget-travel in Dubai, you can, but you have to plan your trip properly, according to a clear budget guide. Here's a guide to budget-traveling in Dubai for 3 whole days, spending only where you need to spend. Read on!
A Few Quick Tips
Be sure to obtain a valid health insurance when you visit Dubai. Healthcare here is private and if you happen to fall sick, you'll be spending more than your airfare just on a common cold.
Get on the coupon hunt early. Groupon offers several interesting promotions, discounts and offers for all types of events and activities. You'll end up saving some money if you use Groupon.
Check out both Time Out Dubai and What's On Dubai regularly to get a handle on cheap and free events.
Obtain a Metro NOL card. You can save a lot of money on your travel just by doing this.
Budget Sightseeing
The Dubai Creek is strewn on both sides with fabulous architecture. There are several bridges over the creek as well, which create a picturesque allure. Crossing the Dubai Creek from the Bur Dubai to Deira side costs only 1 AED. You can pay a little more and boat up and down the creek and admire the skyline.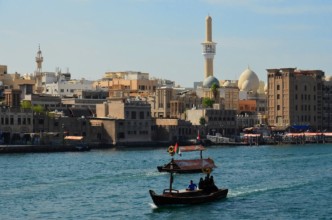 Be sure to explore the vibrant souqs both in Bur Dubai and Deira. There are gold souqs, spice souqs, textile souqs and much more to be explored. You can bargain to your heart's content at these souqs during your 3 days in Dubai.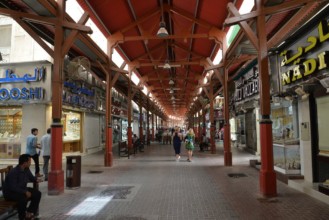 The Al Fahidi Historical Neighbourhood
Walk around the Al Fahidi Historical Neighbourhood to get an idea of how people in Dubai lived before oil was found. You'll see beautiful old houses here, mostly made out of black coral. The old neighbourhood is laid out with narrow, cobbled lanes that feel like a maze. Examine old mud homes and windtowers and other cool aspects of ancient architecture.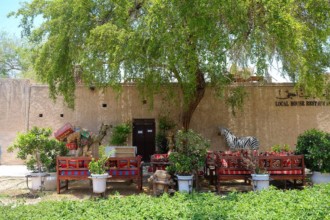 The Al Fahidi Historical Museum
This museum is the very epitome of coolness. Here you can get a history lesson of the Dubai that was. You'll find old weaponry, several clothing pieces and artefacts from old, and dioramas that represent Dubai as a fishing and pearl-diving village. There are several displays of beautiful pearls that were found in the waters here.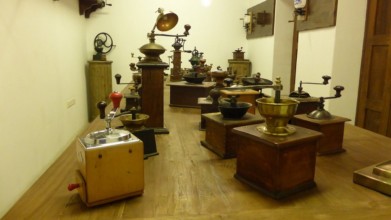 Experience the authentic Emirati culture by watching a camel race at the Dubai Camel Racing Club. They're completely free, and take place on Fridays, 6am to 8am, from November to March.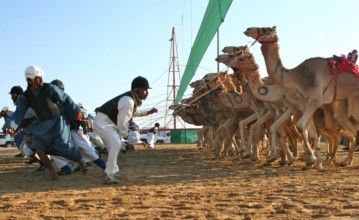 Head over to Meydan to watch some horse racing, Dubai's national sport. It's completely free, and takes place on Thursdays at 7pm, from November to March. You'll love to check out the people at the race, dressed out in their best togs.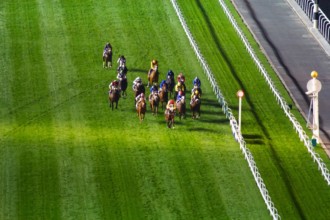 Souq Madinat is a replication of what a traditional Arab souq would have looked like. It's been built in a fancy Dubai style though. You'll love the fountains containing giant turtles, the wide range of clubs, bars and restaurants, and the Venice-like canals between the shops. The best thing is the lovely views from here of the fantastic Burj Al-Arab.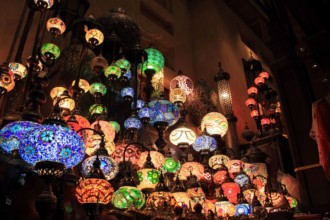 If you want to check out Dubai's skyline with its incredible skyscrapers, then head over to Dubai Marina. The marina is 8km long; you can check out the incredibly expensive yachts moored along the waterfront. There is a mosque on either side of the Marina as well.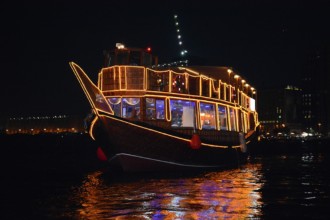 Jumeirah Beach Residence Walk
The area next to Dubai Marina is known as the Jumeirah Beach Residence (JBR). There's a promenade walk in front of this area where you can check out the uber rich and their fancy cars. Some of these people even drag along their domestic and not-so-domestic pets. You'll see fancy-dressed camels on the beach as well.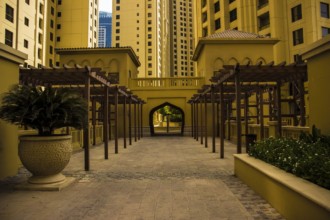 Burj Khalifa, Dubai Mall and Dubai Fountains
Going up to the top costs money so why bother? Why not get the best view of the Burj Khalifa, from the bottom? Walk around the Burj Khalifa Boulevard and examine the building's magnificence from every angle. The Dubai Fountains are just opposite the Burj Khalifa. Explore the Dubai Mall from top to bottom – it's completely free. If you don't want to pay for the Underwater Zoo and Aquarium, you can enjoy the marine life within through the floor-to-ceiling glass panel in the mall's lobby.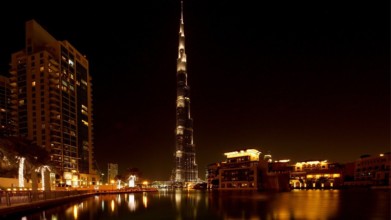 Sign up for a Dubai desert safari and enjoy various activities in this ancient landscape. If you sign up with a large group, you can save on the charges. You can enjoy fabulous entertainment, great food and some cool adrenalin-jerking fun at the desert safari.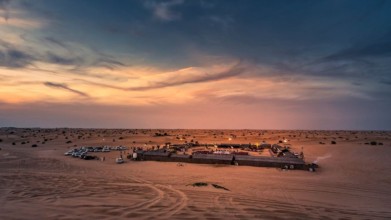 Budget Stays in Dubai
Hostels: Check out the At The Top Hostel – located next to the Dubai Marina. Use Hostelworld.com to check out the prices for the cheapest hostels in Dubai. Also check out Backpacker 16 Hostel, Backpackers Hostel and others. The Avari Hotel Apartment offers affordable apartments for small families at Al-Barsha. There's also the Moon Valley Hotel apartments located in Bur Dubai.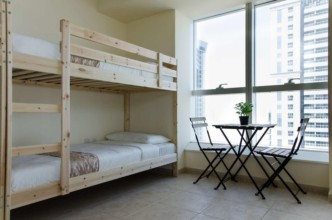 Couchsurfing: While you're at it, you can also check out couchsurfing options which are very active in Dubai. Try and attend the Couchsurfing meet-up every Tuesday at 8 pm at the Italian Coffee Shop, Hotel Crown Plaza (Downtown).
Airbnb: Dubai has tons of Airbnb offers as well, so be sure to check them out via Airbnb sites. Check out other Dubai budget travel guides for more detailed information.
Budget Food in Dubai
Avoid eating in hotels and restaurants where they serve alcohol. Even if the dish you ordered is cheap, you can get billed heavily for the accompanying drink. Check out offers and promotions for food from the local papers. Use your Groupon options as well. Try and eat at mall eateries. You'll get reasonably good meals for cheap. Dubai offers every cuisine known to man, so you can vary your diet and choose the cheapest and best eats at different places. Eat at beach food trucks, and food stalls at Bur Dubai and Deira. Download Guzzle App to take advantage of 2 for 1 offers on beverages in a number of restaurants. Hit bars during Happy Hour from Sunday to Thursday, from 5pm to 8pm to get some great offers.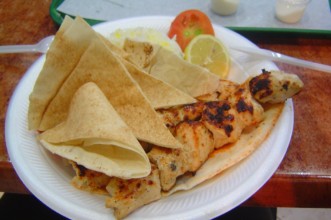 Conclusion
If you're minded to stick to your budget, we recommend that you study the options we've provided here and create a daily budget. Save on this budget whenever you can by opting for free sights and discounted food. In Dubai, you'll get only quality food and accommodation, no matter how budgeted it is. So don't worry, have a good trip.
Image credits: Neha Singh
Disclaimer: The views and opinions expressed in this article are those of the author and do not necessarily reflect the views of The Wonder Women World. If you wish to write /contribute you can reach us at thewonderwomenworld@gmail.com or here-> CONTACT US