A New Year For Me!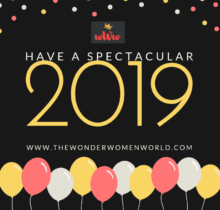 Another year comes to an end.

Another year begins in a few hours.

Yet again that time, when I sit back and make resolutions.

Do you?

I guess, we all do. Some say. Some don't. Some put it across in the Facebook. Some write it in the diary. Some save it in some folder of their laptop. And, some in that tenant-less corner of the heart.

I keep it in my heart. No…no, nothing secretive. Just like that. Yu hi !

You know, resolutions are fun to read. I will go to gym regularly tops the list. Then promises of few more achievements. Keep my anger in control. Won't yell much. Be patient with kids. Eat prudently. Spend prudently. Write everyday.  And, many such.

Well.

And at the end of the year, I stare. I am surely a few pounds more and I yelled at the kids as I wrote this. I laugh. In short, I seldom meet the promises I make. I cringe.

How about some different resolutions this year? I mean for the next year.

Be happy, no matter what. Be kind to yourself. Pamper yourself. Avoid self doubt. Be less skeptic. Do what you like. Do what you love. Nurture yourself as if you are your best friend.

I am gonna to do that.

A resolution that is all about me. You may say I am being selfish. But you know, to love others you need to love yourself. Somewhere, deep down you need to tell yourself that you are good. Good enough for everyone to love you. Care for you. And if no one does, I do that for myself. Period.

It works. I will try this year wholeheartedly.

Aap log bhi try karo.
And, we shall see what comes out of it next year.

Till then, have a blessed 2019 !!!
TEACHERS MAKE, BUT THEY BREAK TOO.
Disclaimer: The views and opinions expressed in this article are those of the author and do not necessarily reflect the views of The Wonder Women World. If you wish to share your views you can reach us at thewonderwomenworld@gmail.com or reach out here CONTACT US