SARAH ZIA – FLUFF IN A CUP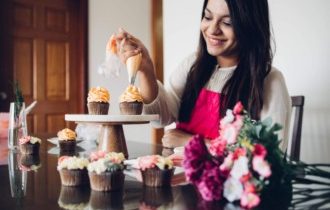 My name is Sarah Zia Adeel and I am the founder and chief baker at Fluff In A Cup (FIAC), a home-bakery that started off merely as a hobby with no intention of turning it into a career at all. I was a communications and media student and found baking a sort of stress buster. I started baking for family and friends and once I began to receive loads of encouragement, I went ahead and made my Facebook page and later an Instagram one.
A home-baker was not looked at as a profession before, but now slowly it's gaining recognition and I am so happy about it. Life would never have been the same without baking. 2000 plus cupcakes later, here I am being a full time mom + wife + daughter + my favourite role of baking for all of you!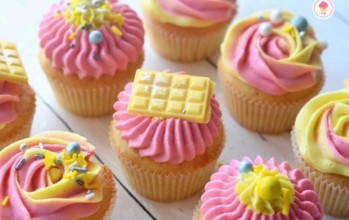 When I started at the age of 18, I never thought FIAC would come this far. Being in this field there are so many trends that keep coming and currently I'm in love with the cakesicles trend and love creating them.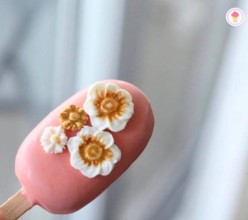 I have recently started retailer ship of Sweetapolita, premium luxury sprinkles from Canada in India. I am the only retailer currently for this in India. 
My dream is to open a dainty cafe before I turn 30. Let's just hope that all works well and I am able to achieve my goal.