MONDAYS WITH MAITABI: ROLES PAPAS PLAY!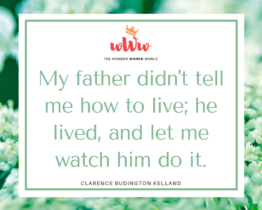 How important is a Father in a boy's life? I often wonder about this.
No, not in terms of the financial security that a father brings to a child's life. Or for that matter the social and emotional security. But, what a child, especially imbibes from his father, in a wholesome way.
I have a boy who has just turned eleven. Growing faster than I could fathom. Doing and saying things beyond my permissible capacity. Stumping me every now and then with opinions and thoughts. Telling me stuff which was an alien concept for me at this age. But, it is happening. He is saying it. I am hearing it. Observing.
But what he is ultimately shaping up to be, is a thought that nudges in my mind.
I have often realized that fathers here play a very pivotal role. He is the man a boy looks up to. He may be close to his mother, but in very many ways he and his thoughts are shaped by what his father says and does. I am quite fortunate that my spouse is a guy to lays the right set of rules in front of him. It is he who tells him that he needs to learn the household work. He is the one who tells him how to behave. He is the one who tells him that there is no difference between a girl and a boy. But at the same time, he needs to be respectful to the other gender without compromising his own self respect.
It is he again he who ensures that Mumma will not pick his towels after bath. Mumma will not move his plates to the sink after he finishes his food. And, Mumma will not stay at home because that makes his life a tad easier.
A father teaches a boy to be a man. Being a mother to a girl and a boy, I know how important it is to inculcate that value system that makes him a worthy of respect. It is the father, and I say this again. Moms are there. Kind of omnipresent. But dads need to chip in big time.
In a society like ours where parenting is kind of synonymous to motherhood, the need for a dutiful dad's role cannot be denied anymore. It is high time, we bring this forth. Sincerely.
Papas, let's make parenting an inclusive word.
Let's make parenting a gender neutral word.
Kids need you. We moms need you.
Try, for once, at least. Don't shy away anymore.
And, I request.
MONDAYS WITH MAITABI: AND DIWALI IS HERE!
MONDAYS WITH MAITABI: TEACHERS MAKE, BUT THEY BREAK TOO.
MONDAYS WITH MAITABI: SHE IS BOSSY!
Disclaimer: The views and opinions expressed in this article are those of the author and do not necessarily reflect the views of The Wonder Women World. If you wish to share your views you can reach us at thewonderwomenworld@gmail.com or reach out here CONTACT US