VASUDHA PANSARE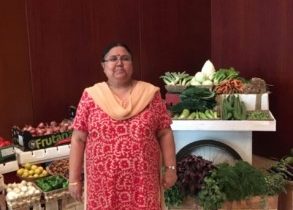 Vasudha did her schooling mostly in Mysore. She always loved the English language and was awarded a gold medal for topping the exams in English Literature (Masters of Arts, Karnataka University).
She started working in 1978 as a lecturer in Dharwad, Karnataka and stopped working in 1981 owing to her marriage and the birth of her daughter. Started resumed work again in 1991 and mentored, guided and passionately taught students until her retirement in 2016 (from Bishop Cotton Women's Christian College).
Her passion is undoubtedly teaching and she loves reading, watching movies, listening to music and travelling.
More about and by Vasudha behind these links: