PRERNA SHRIVASTAV KELWA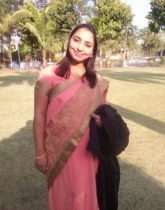 I am Prerna Shrivastav Kelwa, a budding entrepreneur in the Fintech space. I have been certified as a Top 100 women entrepreneur by Indian Institute of Management Bangalore and N S Raghavan Centre for Entrepreneurial Learning under Women Startup Program 2018. I did my masters in business administration with specialization in finance from university of Indore. I have played various roles from a corporate professional in multinational NBFC to a mother and teacher but I am a learner by heart. Till today I am pursuing certain degree courses.  I am happily married and mother of two naughty boys.
Financial Inclusion of underprivileged women in the society is something which fascinates me a lot. I feel a strong urge inside me to break the glass ceiling and do something for betterment of women community at large.
If you wish to join The Wonder Women Writers Network you can reach us at thewonderwomenworld@gmail.com or reach out here CONTACT US