HOW VOX COACH CAME TO BE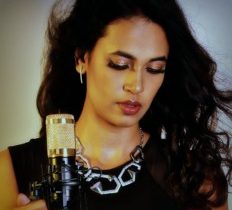 I've always loved singing and was trained as a kid, in carnatic music. Thereafter, there was a long gap before I found the courage to pursue singing once again. I just wished to open up my voice and sing freely as the basics of singing were already in place. Since I didn't find anybody who solely catered to this, I started searching for remedies to this problem, online; I was sure there were other people out there who were suffering from a problem similar to mine. I practised by myself for years, and fortunately being from the science background and with a history of teaching chemistry at Mount Carmel College (degree) for 6.5 long years, I was able to start piecing the science behind vocal techniques training, together. Before I knew it, my ex-student from college asked me to teach her and ever since, there's been no turning back!
Vocal techniques training is somehow not very popular in India and I wish to make it available to the masses at large since I understand the scope of its benefits. Those who realize the impact of the right voice techniques are more inspired to pursue their careers with passion. I see that this need has been constantly growing in proportion to good marketing from my end, and our offerings are especially attractive due to the potential reach of this training- online training is an option available to interested individuals. Singers will be able to sound more professional, other voice professionals will be able to use their voices more effectively at their workplaces. The cherry on the cake is that it can be aligned to any genre and language.
Anybody who has issues with their voices, be it singers, actors, theatre artists, stand up comedians, teachers, public speakers, KJs, RJs, MCs, and corporate players like sales and marketing employees, leaders, entrepreneurs, etc. can benefit from this training since both techniques themselves and their science are covered, improving chances for application of learnt skills, in future.
A majority of my clientele is singers between the age group 22-30 years. However, children and middle aged men and women also train with VOX Coach to revive their voices. A new engagement has of course been with the corporate sector where voice training is used to improve personality and confidence of individuals.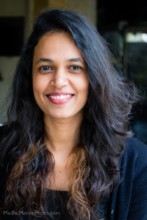 DIVYA RT
More from Divya here:
Disclaimer: The views and opinions expressed in this article are those of the author and do not necessarily reflect the views of The Wonder Women World. If you wish to share your views you can reach us at thewonderwomenworld@gmail.com or reach out here CONTACT US