VOX COACH, DIVYA RT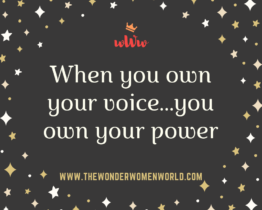 We all know the power of words – but you've seen that when words are spoken with the right pitch, tone, it can make a huge impact. When I first heard of vocal coaching from
Divya RT
, Founder of
VOX Coach 
I was curious to know more. With so much information at our disposal on the internet, I thought it best to keep it simple and focused on three questions.
WHAT IS VOICE COACHING?
Voice is an instrument of communication. Every person's voice is unique. For e.g. wouldn't you want to sound convincing when you make that presentation or sales pitch? wouldn't you as a singer, wish to sing as effortlessly and sound as beautiful as your favourite singer? It is definitely possible through this training as you will get an understanding the science behind vocal techniques and their applicability
They are a set of simple exercises that train specific muscles of the body that are involved in voice generation. It's as simple as sports or gym training; the more regular you are, the better you get! And through VOX Coach, Divya and her team will help train your voice through professional vocal techniques to gain more control over it.
WHY DO WE NEED IT?
Voice as a single entity tends to be often ignored when it comes to skill training. But the facilitators and teachers of VOX Coach are living testimony to the fact that just voice training can to a great extent help with confidence building and personality development. An open and trained voice stands a better chance at being noticed and also gains flexibility so that the right tone is given out at the right time. Singers, RJs, VJs, MCs, trainers, public speakers, theatre artists, voice over artists and anybody else who uses their voices on a professional level can hugely benefit from this training.
HOW SHOULD WE GO ABOUT IT? 
You can undergo coaching by choosing any of the VOX Coach's offerings that seem most appropriate for the desired outcome you wish to achieve. For e.g., a singer who doesn't have good control over her/his breath tends to run out of it before (s)he finishes the line. Such issues can be fixed through the right kind of training.
Beginner's, intermediate and advanced levels, crash course, targeted training and by-the-session coaching are our regular offerings. The modes are offline or online. The newest feather in our caps is Corporate Training in Voice, be it for sales, marketing, leadership, team work, general communication and social skills, etc., You name it and we can help you realize and learn how to fix it!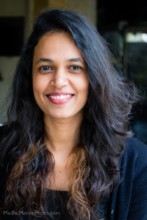 DIVYA RT
More from Divya here:
Disclaimer: The views and opinions expressed in this article are those of the author and do not necessarily reflect the views of The Wonder Women World. If you wish to share your views you can reach us at thewonderwomenworld@gmail.com or reach out here CONTACT US