COMMUNICATION TODAY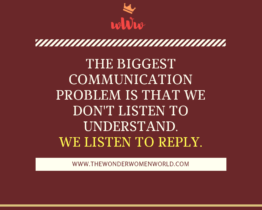 Communication is simply the act of transferring information vocally, visually, verbally, non-verbally. How well this information can be transmitted and received is the measure of how good our communication skills are, which becomes the foundation of an individual to express their ideas palpably. Communication skills hone the interpersonal and interpersonal abilities, today effective communicators become productive members of society who can be able to bring their counter parts closer to their world. Biggest adventure one can take is to communicate their indistinguishable intuition. Art of good communication is the language of leadership who is able to manage private thoughts opening to public bridging cross culture perspectives which is the need of the hour.
The biggest challenge in communication is we don't listen to understand, we listen to reply and then communication itself becomes the problem. The assumption that speech acts are comprehended from culture to culture in different ways and these differences may result in communication difficulties. The heroic view of leadership in all lines including corporate sector, political scenario, mass public speaking forum has nourished a view of its audience as passive recipients depriving in creating influential and inspirational communicators. Despite progress in all corners the self -organized communication and multidimensional understanding is missing which is the grip acting as a tool to manage perceived information in high concern situations personally and professionally.
From the time of the heliograph, quill, pencil, pen, typewriter, telephone, computer, social networking, smart phones to iPads and iPods, the impact of innovation in communication has created a new world from which society has matured enormously on collaboration, recognition, connectivity-  creating creative community through communication. Optical transmission techniques commonly known as networking has helped people to visualize phenomenal transformation in acoustic communication and building two- dimensional approach for understanding protocol of living, a paradigm factor to build better society.
To conclude, growing up I had always the heard importance of hard work, intelligence quotient, educational qualification accounting to societal equity and wealth which is instrumental in creating useful change. But I have come to realize that, undoubtedly, communication overrules all of the above taking possibly the first place as an important strategic factor that helps shape and drive the socio-economic future.
CHINNMAYE PRAVEEN
Entrepreneur and social activist.
Read more about Chinnmaye here:
Disclaimer: The views and opinions expressed are those of the author and do not necessarily reflect the views of The Wonder Women World. If you wish to share your views you can reach us at thewonderwomenworld@gmail.com or reach out here CONTACT US