POSITIVE DROPS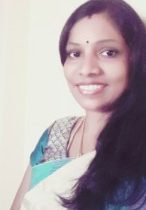 The term positivity itself implies to the feel with exclusive energy…This small term brings a lot of change in everyone's life including mine.
Positive vibes wakes me up early morning to a fresh mind before my alarm rings in spite of tiring jobs and routine tasks for the day.
It changes my attitude to see small things so beautiful in my regular schedules. Those vibrations pull me out of all negative vibes despite the stressed situations
It encourages me to realize myself how good well being i am and to set up moral values when world moving to the concept in wrong way "survival of the fittest"
P- Powerful
O- Optimistic
S- Soothing
I- Inspirational
T-Thoughtful
I-Impressive
V-Vibrant
E-Energetic
So let us feed something good to our mind and soul….Sure we going to have a satisfied lifetime! Live positive and spread #positivedrops
With Regards
S. Abirami
I'm a biotech researcher with MSc. PhD in Biotechnology living with my family in Tamil Nadu. I'm one of the rare species who would like to live in a joint family…so we are here in our hometown with all our relations nearby. My ambition is to become a successful entrepreneur balancing both my career and family life. I'm fortunate having a lovable and supporting family that pushes me to look forward to challenges throughout life.
Read some of Abirami's articles here:
WOMEN, TAKE CARE OF YOURSELVES!
Disclaimer: The views and opinions expressed in this article are those of the author and do not necessarily reflect the views of The Wonder Women World. If you wish to share your views you can reach us at thewonderwomenworld@gmail.com or reach out here CONTACT US