NEVER GIVE UP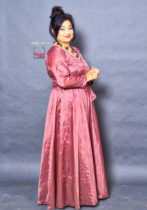 When the world is negative
And you want to give up,
Positive thoughts and vibes
Keeps you charged up.
Good friends, good vibrations
Prayer or meditations,
Hopes or affirmations
Can shoo away negative emotions.
If you are broken or hurt
Don't let it tear your apart.
Pick yourself up and run
Life can't always be fun.
In your hard times keep faith alive
It can keep you sane or help you survive.
Who said life was ever easy,
high fly or breezy?
Brave the tempest
As life is survival of the fittest.
-SOMA MUKHERJEE
Read more about the author –
Disclaimer: The views and opinions expressed in this article are those of the author and do not necessarily reflect the views of The Wonder Women World. If you wish to share your views you can reach us at thewonderwomenworld@gmail.com or reach out here CONTACT US