I AM AN OPTIMIST, NOT A SHOW-OFF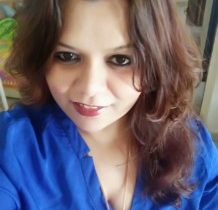 Around 8-9 years ago, I started sharing anecdotes about my parenting experiences on various mom forums.  I also shared the positive relationship that I shared with my husband.  Parenting is tough, as we all know, but I generally ended my write-ups on a positive note.  The aim was to motivate other fellow moms or moms who were younger to me.
But more than once, I got the feedback and comments that I was being a show-off and trying to portray myself as the "perfect" mother.  Also, it was not possible to have such a good husband and that too was another 'show-off' thing.  Initially, I used to get very hurt by such comments.  But then gradually I realized that people liked to hear about the sorrows and negatives in a person's life more than the positives.  May be because they could empathize or relate with it!  May be because they felt they were not alone in their sufferings!  May be because by nature humans derive their happy moments from seeing someone else unhappier than them!  May be because they are quick to judge!
But even after all the backlash I didn't and still haven't altered the "positive streak" in me.  Trust me, raising 2 children in a nuclear setup and working from home I have had many bad days.  I am still handling a teen, a preteen, and a busy not-so-young husband along with me who is also not getting younger!
But if I don't remain optimistic or positive I will go insane!  I have days when I am depressed, sad, feeling let down, feeling anxious.  But then I pull myself out of it to survive another day.  It's not that me and my husband don't have tiffs!  We are married for 16 years and do you think its humanly possible not to have any differences?  But one thing we both believe is, in sorting it out.  I don't like to wash dirty linen in public.  We don't start blaming each other's families or rake up past when sorting out differences.  We try to address the actual issue.
When I read something positive, see something which conveys a positive message, it brightens my day.  It makes me more positive, optimistic.  I try to do the same thing being a social media person.  As such each one of us have our own battles to fight, why not infuse some positive vibes?
Parenting, a topic close to my heart, is something which I write and talk about a lot.  We as parents need to be positive each day because each day and each stage throws up a new challenge.  We can't quit parenting!  If we dwell on the negatives, it will impact our children and most importantly us.  Similarly, instead of talking negative about relationships on social forums trying to sort it out or looking at the positives of your spouse will help more!  We all are humans and we all are flawed.  There is no one who has a perfect or smooth life.  What helps us pull through difficult times is our own positive mindset and positive approach towards life.
So, to everyone who believes that my positive posts are show-offs, I would only say I choose to share the positives more because I feel as such there is a lot of negativity out there, if my positive posts bring a smile or motivate someone, then what's the harm?
"The happiness of your life depends on the quality of your thoughts."
-RITWIKA MUTSUDDI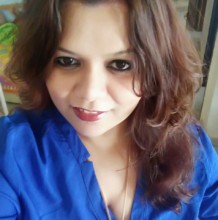 Ritwika Mutsuddi is a social media expert by profession and a blogger by passion. In her words, "Parenting and women are my favorite genres and I write about them avidly.  I am the wife of an awesome husband and mom of a 15-year-old strapping son and a 10-year-old vivacious daughter.  I reside in the City of Dreams, Mumbai."
Read her other articles here ->
Disclaimer: The views and opinions expressed in this article are those of the author and do not necessarily reflect the views of The Wonder Women World. If you wish to share your views you can reach us at thewonderwomenworld@gmail.com or reach out here CONTACT US