MY DOSES OF POSITIVITY!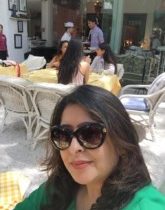 I was about six when I drew something in school and got a star.
Elated I ran home to show it to mom
This drawing of a red flower
Spreading its radiance over my face.
Mom patted my back saying this looks so very nice.
Suggested I must show it to dad when he returns that night.
Evening brought a friend of mom over for tea
She called me to flaunt to my aunt my star deed
I ran back to my room to carry my possession for the day
Aunt smiled saying this is so nice and clear
Mom gleamed and responded
Oh yes, my girl always brings me cheer!
Then something caught her attention
In the middle of her chat
She ran her fingers on the leaf of the flower and asked
"Who taught you to draw these lines on these leaves ?"
Shrugging my shoulder I replied
'I just know here they belong,
But these are not lines Mumma
veins they are called'!
Mom was receptive to my art
Her words brought me lot of peace
Keen to garner more praises of love
I drew her each day a nouveau piece
And till date when I doodle mindlessly some days
A leaf with lot of veins born in my scribbles
Could it just be a coincidence?
Or her doses of positivity
Running right through my own veins…
 – Preeti S Manaktala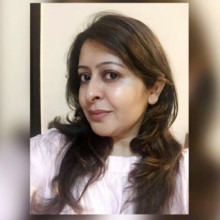 A Montessorian with a dream of opening a school which would nurtures young minds. A mother who believes in creating good memories for her children. A writer who is on a beautiful unknown path to write some heart felt stuff. A learner and a seeker always. Life in itself is a beautiful poem. She says, "Writing makes me happy and gives my thoughts a voice. Taking small steps towards something very wonderful and beautiful ahead."
Read more of Preeti's work here:
Disclaimer: The views and opinions expressed in this article are those of the author and do not necessarily reflect the views of The Wonder Women World. If you wish to share your views you can reach us at thewonderwomenworld@gmail.com or reach out here CONTACT US