EVERYDAY KINDNESS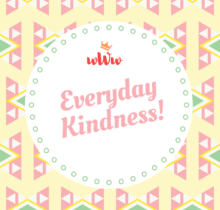 Kindness doesn't need to be expressed in grand gestures, small gestures in day-to-day life are enough.  Kindness doesn't mean spending lakhs of rupees, it's the feeling that matters.  Its what comes straight from the heart.  Kindness is the way we speak and behave with everyone, without discriminating.
What is kindness?  Kindness is:
When a small child smiles at you, smiling back at him/her. The child expects that.
When an elderly person is carrying a heavy bag, taking that bag from him/her. It makes you feel better.
Saying Thank You to every person who provides you with any kind of service. It makes them feel better.
Offering a pregnant woman, a woman with a small child, or an elderly a seat.
Offering water or biscuits/food to a person/child who needs it without boasting about it.
Lending a listening ear to someone who wants to be heard, without giving any advice or passing any judgment. There are lot of depressed souls in this world who want to be heard.  You might save a life by lending a listening ear.
Trying to help someone get a job or helping out in his/her new business.
Speaking with everyone kindly, no matter what the caste, creed, religion, gender, or age is. Even if one wants to keep a point it can be kept in a good way.
Our children learn kindness by observing us, so its very important that instead of preaching them how to be kind we demonstrate what kindness is all about. They emulate us and will learn by observing us.  We can make the world a better place and so can the future generation.
Often, we take our loved ones for granted. Be kind to your family too.
Sometimes we hurt them unintentionally.  Its never too late to say "Sorry".
Don't hold grudges, life is too short for that.
Last but not the least be kind to yourself. Often, we are too harsh on ourselves.  Women specially are too critical about their own behaviour, appearance, parenting, maintaining relations, job, etc., etc.  Just be kind to your own soul and feel the difference.
-RITWIKA MUTSUDDI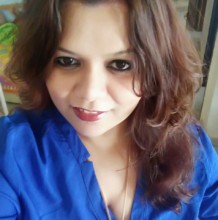 Ritwika Mutsuddi is a social media expert by profession and a blogger by passion. In her words, "Parenting and women are my favorite genres and I write about them avidly.  I am the wife of an awesome husband and mom of a 15-year-old strapping son and a 10-year-old vivacious daughter.  I reside in the City of Dreams, Mumbai."
Read her other articles here ->
Disclaimer: The views and opinions expressed in this article are those of the author and do not necessarily reflect the views of The Wonder Women World. If you wish to share your views you can reach us at thewonderwomenworld@gmail.com or reach out here CONTACT US