WORLD BREASTFEEDING WEEK!
It's World Breastfeeding Week and it's very heartening to see the level of support and solidarity this natural part of a mother-child relationship has gained over the last few years.
While today I am an avid supporter of this cause, this is far from what I personally felt as a first-time mother when my son was born over a decade ago.
My 12 year old son, out of nowhere, casually asked me, 'Mom, do you know it's World Breastfeeding Week'? I looked at him, smiled and simply nodded my head. Then he was curious to find out with his question, 'Mom, did you breastfeed me?' I wasn't expecting this one and I vigorously exclaimed a 'Yesss' and then added 'for a very long time' with such assertiveness that he clearly understood the impact of his question. I was almost on the verge of blurting out the iconic Bollywood dialogue, 'Tune Maa ka Doodh Peeya Hai' (You have been fed your mother's milk).
I guess he was happy and relieved his mother wasn't an outlier in this case and that probably that made him feel content enough to not ask any further questions. But his questions and my reaction towards it made me go down memory lane and all the antics I have displayed during my early breastfeeding days.
I wish someone had told me to read up and be ready for 'What to expect when you are breast-feeding'. While I was totally hands-on with what to expect when you are expecting, this was a totally ambiguous landscape for me. My mother, being one of the most chilled out moms and one who firmly believes that motherhood is all instinctive, had only one piece of advice for me: 'Go with the flow' and I decided to implement her advice earnestly. And so while I was waiting for it to flow, I distinctly remember what a scene was created in the nursing room when my bundle of joy, was placed right below my breast for the very first time.
There were two nurses, one holding my child gently and the other one holding my breast, not so gently and trying to see which one to dump first into my baby's mouth. While I was totally overwhelmed with seeing my little bundle of joy, but the fact that I also now have to breastfeed this little angel was a reality that totally shook me up. One of the biggest challenges of those days was to get my baby boy to latch on to the breast in the right way and boy, what a drama we both would create for getting it right. I was nervous and anxious as hell every time I had to feed my baby and even though my mother and my hubby who is as cool as a cucumber would try and keep me relaxed, I was losing it even more every day.
It wasn't as much the breastfeeding experience that I was anxious about, it was the reality about being a 'chalta –phirta ATM (Any Time Milk) Mommy' that had dawned upon me and I was grappling to accept this full-time role. I loved my little bundle of joy more than words could describe. But every time he woke up crying, it was a signal for me to be ready for my breasts to be solely at the discretion of this cute, tiny little fellow waiting to enjoy his undivided supply of milk and mom's breasts for the next 30 minutes. There would be umpteen number of such sessions and after the first one week of breastfeeding, I had stopped counting.
Every time someone from my favorite Aunty brigade would come over to visit me and my baby, they would insist on being present in the room where I would breastfeed my child so they could entertain me while I am at it. For me, that was when I learnt my life lesson on 'Don't lose your mind, use your weight'. I learnt to throw my weight around and would ensure they got the message loud and clear that my breasts are not for public display. They are the sole proprietary rights of my son and if they didn't leave the room and us in privacy, then I would create a ruckus like they had never seen before. They actually believed me as they had never seen this side of me and I was so glad that trick worked. I used it like a pro on everyone since then and thankfully I didn't have any prying eyes hovering over me during my breastfeeding sessions. But that didn't deter them from offering their unsolicited advice, even though I wasn't in a mood to listen.
I know they wished me well but I was already done with this information overload coming my way. I was only keen to understand from my Mom and my elder sister (who had her son 5 years earlier) who enabled me to keep my sanity intact and that actually helped in going with the flow. For the next months, the routine for my baby boy was – sleep, breastfeeding, sleep. Repeat. Those were the time when I was the undisputed Mother Dairy and I knew certainly that milk was the only thing my beautiful baby boy was dreaming of.
At times, when even after almost a 40 minute session of breast feeding, the child would cry and I couldn't figure out what on earth was going wrong with him, I was told I may not have produced sufficient milk to pacify his hunger and that's the one piece of advice that would bring out the devil in me. I wanted to firmly put a tape around anyone who said that and I would be fuming with tears and anxiety over this accusation. At times, I would keep secretly keep checking my breasts to see if they were filled with milk and to prove their accusations wrong with my ample supply and great quality. Thankfully, my Mom never uttered anything on those lines and would always give me a reassuring look that indicated 'Aal is well'! Of course, during all these antics my husband was sometimes at the receiving end of my mood swings and anxiety attacks but thankfully, he too decided to simply go with the flow.
I have heard mothers share how breastfeeding has been the most incredible experience of their life and how they enjoyed it thoroughly. I must make a confession – while I salute these mothers, I don't think I could even remotely come under this category. After a few weeks of my son's birth, while he and I started having a peaceful and a calm breastfeeding session and I did that exclusively for eight months, I was happy to have him started on top-feeds and also to eventually wean him out. I was far more relaxed, a more happy and engaged mother who was enjoying herself thoroughly as a brand new mom and loving every moment of my time with my baby.
I am writing this today because I feel breastfeeding is a highly individual choice and a very special bonding process that every mother learns to develop and establish with her child, in her own way. There are multiple reasons why a mother may choose to breastfeed her a child for a longer period of time,  or not to breastfeed or may not be able to lactate properly or could have some  health –related issues. There are a large number of working mothers who may not be in a position to breastfeed exclusively as they need to resume work full-time. Either ways, every mother only wants the best for her child. All that she needs during those  times is tons of loving and sensible support from her loved ones and she needs to know that she can do what she wants without being judged.
Cheers to breastfeeding and Mommyhood!
-Rachana Gupta
Rachana Gupta is a Happiness Coach & Author of 'Happiness ki Khoj'. She is the Co-Founder of Cinnamon Ayurveda, a healthcare company with a mission to provide freedom from Diabetes, Joint Pain, Asthma & Cardiac related lifestyle disorders to 3 billion people globally. Rachana quit her thriving 16 year corporate career with Fortune 500 company to pursue her passion of enabling people to lead healthy & happy lives. She is committed to empowering women to take charge of their health and enabling them to be self-reliant on happiness.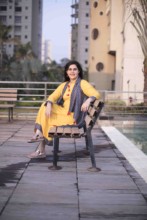 Read more about Rachana and her other articles here
RACHANA GUPTA, HAPPINESS COACH
FRIENDSHIP AND HAPPINESS, by Rachana Gupta
Disclaimer: The views and opinions expressed in this article are those of the author and do not necessarily reflect the views of The Wonder Women World. If you wish to share your views you can reach us at thewonderwomenworld@gmail.com or reach out here CONTACT US