THE DIVIDED HEART
An Artist, A Baker and most importantly, A Mother…
Nothing illuminates the challenges of being a full time Mother coupled with being an Artist and a Baker… How much more can I divide my HEART…??? Can a woman have it all….??
Creativity has been the driving force in my life since childhood. Who and how I was, as a child, has shaped who I am, as an artist today. Born and brought up in Bangalore, I graduated with a Master's in Finance and worked in many Corporate Companies. My passion has always inclined towards art and creativity, which in turn nurtured my thoughts and obsessions in reality. After discovering my strengths, I slowly gravitated towards similar work of emotions and thus began my journey in the world of art, to boost an urge and encapsulate my inner self.
Though I moved out of Bangalore for a short while, the spirit was always here. Bangalore is an amazing amalgamation of varied themes that lets you do things that you want and in the way you want. Being a localite and knowing the local places has provided me the inspiration for Art in the form of Colonial Architecture or lush greenery within the city. The ever changing lifestyles of people encourages me to try out new things on the baking front, Vegan and Gluten free being my forte.
As life progressed, I became a mother of 2 lovely daughters. Did having a child unlock some form of creativity in me?" The pragmatist in me says NO…The idealist in me says Yes…what a woman experiences when she becomes a mother is a deeper understanding of and the connection to the whole human experience.
Being a mother, I couldn't spend much time with my art study. At the same time, I got clinched onto Baking, wherein I could bring out the best of creativity in food… Healthy baking took a new stand in my everyday life…, Everyday, new trials and experiments, made my kids and husband become a big fan of my vegan and gluten free baking… Apparently without my realization, I turned out to be a Home Baker. I started my own home baking business, to keep myself motivated and find newer joys in life, by keeping the creativity unleashed… Soon, Art staying my passion, Baking turned out to be my hobby.
Balancing my passion, hobby and reality, altered my emotions, ideas, and ways of working. Being both an Artist and a Mother showed me that the circumstances of motherhood and tended to alter my mindset. A mother's willingness, with all of her thought processes and its complexities did make me more approachable and this is what makes ME, my Daughters'Inspiration and 'Role Model'.
-SHILPA RAO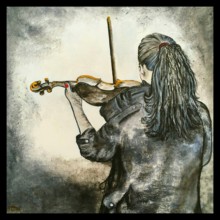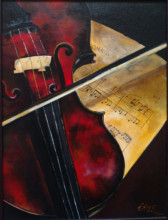 Disclaimer: The views and opinions expressed in this article are those of the author and do not necessarily reflect the views of The Wonder Women World. If you wish to share your views you can reach us at thewonderwomenworld@gmail.com or reach out here CONTACT US