Falling In Love With Bengaluru, Like Never Before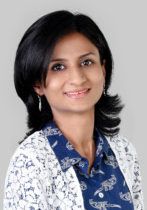 You can fall in love with anyone at any point of time in your entire life. There are people who come and go and there are few who are always make a way into your heart. There is always something special which connects, attracts and you feel the difference. The difference which lies with peace, comfort, pleasure, and contentedness. These words are not imaginary, but the semblance is incessant!
During my lifetime I fell in love with many, the city (Delhi), friends, junk jewellery, street food and what all. A typical Delhi girl who never wanted to leave her city. Because I loved it to the core! I had even loved the flaws.
The perception changed when I moved to Bengaluru in 2005. The transition was not easy when I had one city which was marked as the benchmark. Bengaluru was calm, much cooler, little slow and greener. (Still, it is) I liked it from the day one. But there is a difference in liking and loving.
For me, it was difficult to come out of the cocoon which I had built over the period. I was trying to search Delhi in Bengaluru. It was all different. Slowly I adapted myself with the city. The peace was subtle, and I found another love. A love for the new city. Things started changing. I started exploring and soon I became a fan of Idli-Sambhar, Pongal and Silk Sarees. Over the years, I didn't realise when did I change to Bengaluru Fan-girl which had taken over Delhi Fever. The intermittent rain, breezy weather is enough to bind you to the city. And the never-ending love towards art and culture which keeps us connected with our roots. I confess I am an addict to MTR, Silk, Khara Pongal, Cubbon Park, Lal bagh and of course the people around. The cosmopolitan culture and how people from different community unite at one place. Traffic snarls don't bother me much, because when you love you embrace flaws
EKTA SHAH
Freelance Content Writer/Blogger
Disclaimer: The views and opinions expressed in this article are those of the author and do not necessarily reflect the views of The Wonder Women World. If you wish to share your views you can reach us at thewonderwomenworld@gmail.com or reach out here CONTACT US